This month has been about taking a focused look at the immune system. I want you to know that as I write these newsletters, I find myself coming back to some basic principles that hold true for all systems in our body. Diet, exercise, and stress reduction are the basis of our health, and Chiropractic adjustments allow the nervous system to process and control the function of each system.
This may sound like a broken record, but the truth is that it is not the information that we are sharing that is broken, it is the fact that we have lost focus of these basic fundamentals. We have been led to believe that we need something beyond our magnificent bodies to make us well. Medications have their place in the system, sure, but they are not meant to take the place of these basics. They are, however, meant to get us out of the danger zone and back to the point where our lifestyle choices are keeping us healthy and not reliant on the medications to do it, because they can't, not really. If our body does not have the opportunity to regain the foundation of health, no medication in the world is going to work correctly. Properly prescribed medications are one of the top 5 causes of death in the United States and yet we are still shown ads on TV and other media that are meant to get us to "ask our doctor if it is right for you", which doesn't happen in other countries. That's right, countries outside the U.S. don't allow pharmaceutical companies to advertise their products to the general public. Physicians are the lead on who is informed and allowed to be on these medications, not the average population. Makes you think, doesn't it?
The immune system does an amazing job of protecting us when it is given the proper care and attention. When we allow our body to enter high states of inflammation and irritation, we take away its' effectiveness causing it to attack at random, skip around and not make sense, or just repeat the same thing over and over and not move forward. Just like a broken record.
Let's get that needle back on track and help our body make beautiful music to be shared with the rest of the world.
Monday
8:00am - 1:00pm
2:00pm - 6:30pm
---
Tuesday
9:00am - 6:30pm
---
Wednesday
8:00am - 1:00pm
2:00pm - 6:30pm
---
Thursday
8:00am - 1:00pm
2:00pm - 6:30pm
---
Friday
Closed
---
Saturday
Closed
Energize Chiropractic and Wellness
13325 100th Avenue NE Suite D
Kirkland, WA 98034
Phone: (425) 814-9644
Fax: (425) 814-7395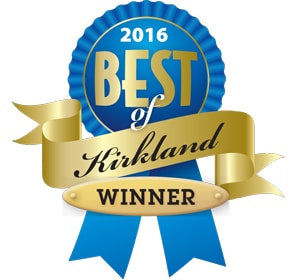 ---
2014 Best of Western Washington Award