What to Expect From Our Massage Therapy

Getting Started
Our Massage Therapists in Kirkland will spend time with you going over your health history. If you're already a chiropractic patient, your paperwork will be shared with our therapist. If you're new to our office, we'll have some paperwork for you to complete explaining what brought in for your visit.
The Right Massage For You
Our experienced massage therapists will tailor your massage to meet your needs.
Our therapists are well trained and will be able to best determine what type of massage and how much pressure will be necessary to help your specific needs. An individualized plan will be discussed with you and you'll have time to ask any questions you might have.
Insurance and Payment Options
At Energize Chiropractic and Wellness we accept many different insurance plans for your massage needs. We're available to answer questions regarding your coverage.
We also offer multiple massage packages to help you get through your pain as well as monthly memberships if you're just looking for regular relaxation visits.
Massage Cancellation Policy
Please check in 10 minutes prior to your appointment. If you are late, that time will be deducted from your massage. There is a $30 fee charged to the credit card on file for cancelling or rescheduling a massage less than 24 hours prior to your appointment. (An email or voicemail counts as notice if we are not available by phone.)
*Special Service Appointments

---
Monday
9:00am - 11:30am
*12:00pm - 2:00pm | By Appointment Only
3:00pm - 6:00pm
---
Tuesday
3:00pm - 5:30pm
---
Wednesday
9:00am - 11:30am
*12:00pm - 2:00pm | By Appointment Only
3:00pm - 6:00pm
---
Thursday
9:00am - 11:30am
*12:00pm - 2:00pm | By Appointment Only
3:00pm - 6:00pm
---
Friday
9:00am - 11:30am
---
Saturday & Sunday
Closed
Energize Chiropractic and Wellness
13325 100th Avenue NE Suite D
Kirkland, WA 98034
Phone: (425) 814-9644
Fax: (425) 814-7395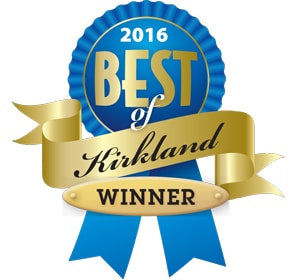 ---
2014 Best of Western Washington Award