Massage Therapy in Kirkland

At Energize Chiropractic and Wellness we offer Massage Therapy as a stand-alone service or coupled with our chiropractic care. Together, the two offer a powerful healing approach that addresses pain on many levels.
---
Pain Relief or Relaxation
If you're looking for relaxation or therapeutic care, massage therapy can help. In addition to feeling a sense of relaxation, Massage Therapy is designed to help with many types of conditions.
Chronic pain
Acute pain
Auto accident injury
Sports injury
If you've been involved in an auto accident or suffered a deep injury massage works well with chiropractic care to help reduce the inflammation of the muscles. The muscles protecting your spine get inflamed and massage offers relief for them.
Health Benefits of Massage
We offer many different types of massage. Each type focuses on working the muscles and other soft tissues of the body to improve functionality. Massage can enhance your life and improve your sense of well-being. Below are some of the benefits you might experience from Massage Therapy.
Increases flexibility
Promotes better blood flow to the affected areas
Relaxes muscles
Works well in conjunction with chiropractic care
Relaxes the trigger pain points
Improves muscle tone, posture and balance to your body and mind
Helps bring down stress levels and reduces anxiety
Relieve muscle tension and stiffness
Promotes Joint Flexibility and Range of Motion
*Special Service Appointments

---
Monday
8:00am - 6:30pm
*12:00pm - 2:00pm | Massage Only

---
Tuesday
1:00pm - 6:00pm
---
Wednesday
8:00am - 6:30pm
*12:00pm - 2:00pm | Massage Only

---
Thursday
8:00am - 6:30pm
*12:00pm - 2:00pm | Massage Only

---
Friday
8:30am - 12:30pm
---
Saturday & Sunday
Closed
Energize Chiropractic and Wellness
13325 100th Avenue NE Suite D
Kirkland, WA 98034
Phone: (425) 814-9644
Fax: (425) 814-7395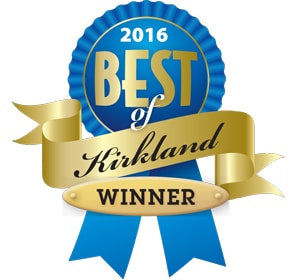 ---
2014 Best of Western Washington Award