Here at Energize Chiropractic and Wellness, we are passionate about providing inspired strategies to those who seek to thrive in a stressful world. Through education and our events, we provide businesses the tools they need to help restore their teams health, vitality, and wellness to energize their lives.
Here are some service we provide outside the office.
---
Employee Massage Day
Our Employee Massage Day is a community outreach program provided FREE to your company by our state-of-the-art health and wellness facility.
Busy working people rarely treat themselves to the healing benefits of massage, but here is a way to fit it into the workday. Most people who have used our service in the past tell us their productivity is higher after a refreshing massage.
---
Why Massage?
Massage has been used all over the world to remove muscle tension and interference from the body. Our outreach program provides soothing massage therapy to your employees with no strings attached and fulfilling our mission to help people in our community live healthier lives. It also allows people to learn about us in case they need our services in the future.
---
Who we bring:
Our massage therapists are highly skilled and expert in handling aches and pains that employees tend to experience in the workplace. We provide one or two therapists for on-site chair massage for two to four hours depending on the size of your company. Larger companies may qualify for this service over two or more days. We do all the work, and you get all the credit!
How does a massage day benefit your company and your employees? Benefits of our services include:
Reduced muscle tension
Improved blood flow and circulation
Increased energy, alertness, and productivity
Decreased stress and anxiety
Improved mental acuity
---
Energize Health Fairs
With our health fairs, we strategically bring helpful, tailored, relevant health information and knowledgeable providers to your workplace for the most optimal and effective health fair possible. Our focus is to help you and your team better navigate the stresses of everyday life and minimize the damage that it can have your body's natural structure.
---
What's in it for your employees:
Fewer sick days
Increased productivity
Decreased health care costs
Increased morale
---
How it works:
We plan and produce your company health fair with providers that are carefully selected and on your health insurance panel. We will provide a wide variety of interactive health screenings, plus health-related booths and products for your group in a relaxed and comfortable setting.
---
What we provide:
FREE tests: blood pressure; body mass index; Strength, flexibility, and posture checks.
Health and wellness providers: MDs, chiropractors, naturopaths, dentists, yoga, health clubs, vision, free chair massage and more.
Want more information about our health fairs or massage events? Contact us today at events@energizechiro.com or give us a call at (425)-814-9644!
---
Companies We Have Worked With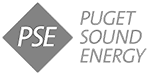 *Special Service Appointments

---
Monday
9:00am - 11:30am
*12:00pm - 2:00pm | By Appointment Only
3:00pm - 6:00pm
---
Tuesday
3:00pm - 5:30pm
---
Wednesday
9:00am - 11:30am
*12:00pm - 2:00pm | By Appointment Only
3:00pm - 6:00pm
---
Thursday
9:00am - 11:30am
*12:00pm - 2:00pm | By Appointment Only
3:00pm - 6:00pm
---
Friday
9:00am - 11:30am
---
Saturday & Sunday
Closed
Energize Chiropractic and Wellness
13325 100th Avenue NE Suite D
Kirkland, WA 98034
Phone: (425) 814-9644
Fax: (425) 814-7395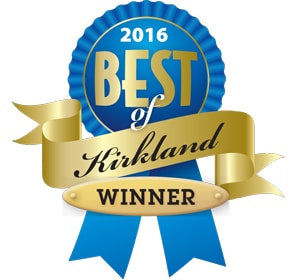 ---
2014 Best of Western Washington Award