At Energize Chiropractic and Wellness we want to help you regardless of your condition. Below are a few of the many ways our Kirkland chiropractors can help you.
---
Auto Accidents
If you're suffering from an auto accident injury chances are you've had a tremendous amount of stress on your spine. Whiplash can be one result of an auto accident. The muscles around your spine will tighten up to protect your spine and you may not feel the pain until two weeks later.
It's very important to get an exam as soon as you have an accident so we can help before the pain gets worse. Based on your individual needs, we'll set up a plan that will work best for you. We can also help with your insurance.
---
Neck and Back Pain
There are so any different causes of neck and back pain but you'll find chiropractic care a successful treatment for most. Our Spinal Decompression or Massage Therapy, are possible solutions for your neck and back pain. We'll be better able to determine that when we examine you.
---
Headaches
Headaches are common, but they're not normal. Over 90% of headaches are a result of a neck problem. You might be surprised to learn that the cause of your headache may have nothing to do with your head. Structural problems in your lower back could be the problem. When we examine you on your first visit we'll be able to determine the root cause of your pain and help you find the relief you've been looking for.
---
More Help For You
In addition to those described above we can help with a variety of health concerns. Our chiropractors and massage therapists work together to determine the best way to relieve your pain and get you on the road to recovery. Email or call us today for more information on ways we can help you.
Sciatica
Pediatrics
Pregnancy Care
Family Health
Wellness Care
*Special Service Appointments

---
Monday
8:00am - 6:30pm
*12:00pm - 2:00pm | Massage Only

---
Tuesday
1:00pm - 6:00pm
---
Wednesday
8:00am - 6:30pm
*12:00pm - 2:00pm | Massage Only

---
Thursday
8:00am - 6:30pm
*12:00pm - 2:00pm | Massage Only

---
Friday
8:30am - 12:30pm
---
Saturday & Sunday
Closed
Energize Chiropractic and Wellness
13325 100th Avenue NE Suite D
Kirkland, WA 98034
Phone: (425) 814-9644
Fax: (425) 814-7395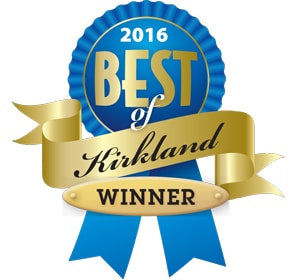 ---
2014 Best of Western Washington Award