Chiropractor Jeremy Meadows D.C.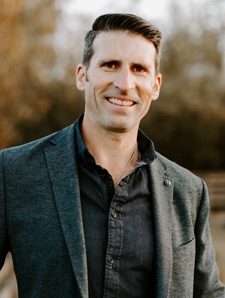 Dr. Jeremy Meadows holds a Doctorate of Chiropractic from Western States Chiropractic College in Portland, OR. It was here that he met his wife and partner in practice, Dr. Leah Meadows. Dr. Meadows completed his undergraduate degree in Human Biology from Regents College.
He completed his internship at the Tigard Chiropractic Clinic in Tigard, Oregon with Dr. Thomas Erdman and Dr. Terrance Erdman who have a combined clinical experience of over 40 years and have helped PGA golfer, Peter Jacobsen successfully compete for years on the PGA tour.
On a Personal Note
Dr. Jeremy Meadows had always been an athlete himself and had participated in college football. It was the help that his family chiropractic gave him during junior high school sports that motivated him toward being a chiropractor. Due to the active lifestyle that the Pacific Northwest provides, Dr. Jeremy Meadows decided to open his private practice in Kirkland, WA in 2000.
He also treats extremity injuries and through this has participated as the chiropractor in many sporting event, including the Kirkland Triathlon and the Hood to Coast Marathon.
Additional Certification
Dr. Jeremy is certified in Chiropractic Biophysics (CBP). He has over 200 hours of post graduate training in structural spinal rehabilitation and correction. CBP is the most researched and published of all the techniques and he is always upgrading his standards of care based on new technology, research, and training.
Dr. Jeremy Meadows strives to bring a well rounded, holistic approach to his patient's lives. He has completed The Wellness Practice™, a postgraduate wellness certification program. He lectures on Spinal Correction, Mind & Body Emotional Health, Physical Fitness & Spinal Hygiene, and The Innate Diet & Natural Hygiene.
---
Chiropractor Leah Meadows D.C.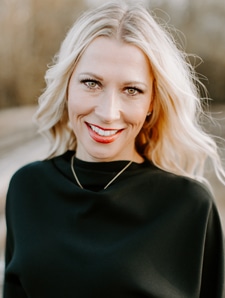 For years I suffered with terrible headaches. It wasn't until one of my friends suggested chiropractic, that I got any relief. I was oblivious to the benefits of chiropractic care.
A Life Changing Experience
I was at University, applying for Dental school and still suffering. My headaches interfered with my schoolwork and social life. One of my friends read about a chiropractor that could help with headaches and suggested I give it a try. Other doctors and pain medications didn't help, so off to the chiropractor I went.
After just one visit with a chiropractor, I felt like I was walking out on pillows. I felt relief. My headaches were gone completely in a couple of weeks and I noticed the back pain due to scoliosis since childhood was improving.
It was within the first two weeks of my visits that I decided to change my career from dentistry to chiropractic. It was very important to me that I get the word out there and let people suffering from headaches and back pain know about the benefits of chiropractic care.
A Chiropractic Education
I moved to Portland, Oregon to attend Western States Chiropractic College. WSCC has been a leader in evidence-based chiropractic care, and has long encouraged an integrated approach to health. This is where I met my husband and partner in practice, Dr. Jeremy Meadows.
I've completed many post-graduate adjusting technique courses including CBP, and Torque Release (an instrument assisted technique). This gives me the ability to tailor my adjustment style to the patients specific, needs. Currently I am in training through the International Chiropractic Pediatric Association for a Diplomate in Pediatrics and I am fully certified in the Webster Technique.
A Positive Experience with Chiropractic
At Energize Chiropractic and Wellness we have a great team working to cater to you. We'll make you feel comfortable and answer any questions you have. We want you to have a positive experience and forget about any past negative experiences you've had.
We'll do a full exam and help you understand what your condition is. We'll explain what we're going to do before we do anything. If we determine we can't help you, we won't accept your case. We try to help you find out who can help.
Chiropractic Is Rewarding
Our goal is to help you get back to your normal activities and experience life again.
With chiropractic care, you can do the activities you used to – even if you though you never would again. I've had patients that have come in for their visits in a wheelchair and with our excellent chiropractic care they now leave walking.
It's rewarding to see our patients get back to a healthy family life or get back to work without drugs or surgery.
Practicing What We Preach
When I'm not helping my patients with quality chiropractic care, I spend time with my husband and two young children, Maia and Lawson.
My husband and I preach a healthy lifestyle and focus on living a balanced life. We believe that health needs a holistic approach. Not only do I promote a holistic approach to healthcare to my patients, but I make a healthy diet, stress reduction, exercise and chiropractic care a part of my family's lifestyle as well.
Health is all encompassing; it's what we eat, how we take care of ourselves, how we exercise and it's also determined by the lifestyle choices we make. My husband and are raising our children the same way. We skate every week and live a healthy balanced life together as a family.
---
Chiropractor Michelle Irwin D.C.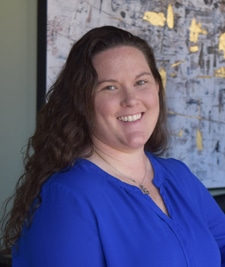 At the age of 11, as I was waiting on my mother's treatments I observed how another patient of the treating chiropractor was improving from coming in using a wheelchair and after adjustments and treatments he was able to walk out the door.
A Positive Direction
My experience with chiropractic touched home as my mom underwent chiropractic and I saw how she improved. During my mother's treatments, I observed a young man being treated for his degenerative Multiple Sclerosis. He began care in a wheelchair and after several weeks of treatment he was able to walk short distances and do basic tasks himself. In high school I began working to see that my childhood dream became a reality.
Pursuing Educational Excellence
Dr. Michelle holds a degree from Oklahoma State University, with a Bachelor of Science degree in Physiology. She continued her education by becoming a licensed massage therapist working in tandem at a chiropractic clinic as a Chiropractic Assistant and Massage therapist. In 2008, she began her journey at Western States Chiropractic College in Portland, OR receiving her Doctor of Chiropractic Degree in 2011.
In Her Spare Time
Dr. Michelle truly enjoys the people she works with and seeing firsthand improvements that can be provided with the diversified techniques she performs. She loves working with patients of all ages but is especially connected to and passionate about helping children live their best, healthiest life.
---
Marina Chin - Licensed Massage Practitioner

Marina is a 1997 graduate of Bellevue Massage School and has been providing a variety of styles of massage including Swedish, Remedial, Relaxation, Reflexology, and Pre and PostNatal massages.
She has been the leading instructor for Bellevue Massage School teaching massage techniques. She brings her wealth of knowledge and expertise to the patients at Meadows, bringing a relaxing and positive energy to each patient and session.
(License #MA00011808)
---
Jenny - Therapy Technician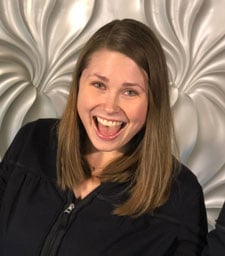 As our therapy technician, Jenny helps with our Spinal Decompression DRX-9000 treatments. She also helps with traction and other therapies done in the office, does necessary testing during exams and helps patients schedule their care.
---
Cassidy - New Patient Coordinator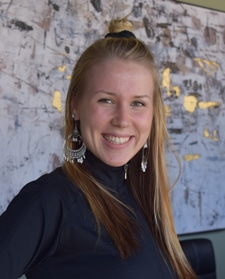 Meet Cassidy, our New Patient Coordinator! Her focus is to help you get started with your care, which includes making sure you are properly welcomed into our tribe. With her bright smile and positive energy you will feel comfortable asking any questions about your new patient experience at Energize. If you are a new patient, you can find her at the front desk by looking for the tall blonde, you can't miss her!
Cassidy finds joy in the little things in life. Some of her favorite hobbies are cooking vegan recipes, yoga and all forms of dance! Her favorite places include the beach and any spot with good music.
---
Brandie - Patient Coordinator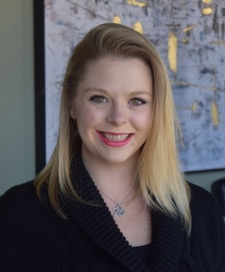 As our Patient Care Coordinator, Brandie is here to help our patients stay on track with their care and get the best results the fastest! With her upbeat attitude she serves each person with a smile and encouragement. As a long time chiropractic patient herself, she is excited to be spreading the message of true wellness and touching the lives of so many people as a team member here at Energize.
---
Ashley - Bookkeeper
Ashley met the Meadows family back in 2012 at the local ice arena and has been their children's ice-skating coach for over 6 years. When she is not gliding around, she is busy at her desk as a bookkeeper and business consultant. As an avid proponent of wellness and an active lifestyle, it felt like the perfect fit to join the Energize Chiropractic and Wellness team as their new bookkeeper in the fall of 2018.
In Ashley's spare time you can find her at yoga, hunting, fishing, hiking, out for a run or biking.
Monday
8:00am - 1:00pm
2:00pm - 6:30pm
---
Tuesday
9:00am - 6:30pm
---
Wednesday
8:00am - 1:00pm
2:00pm - 6:30pm
---
Thursday
8:00am - 1:00pm
2:00pm - 6:30pm
---
Friday
Closed
---
Saturday
Closed
Energize Chiropractic and Wellness
13325 100th Avenue NE Suite D
Kirkland, WA 98034
Phone: (425) 814-9644
Fax: (425) 814-7395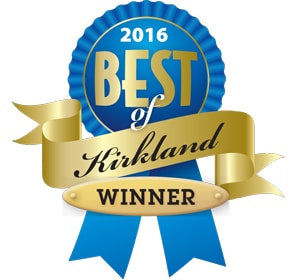 ---
2014 Best of Western Washington Award