Dr. Jeremy Meadows, D.C. - Chiropractor, Clinical Director, & Founder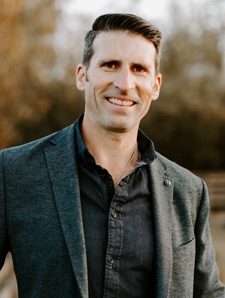 Dr. Jeremy Meadows holds a Doctorate of Chiropractic from Western States Chiropractic College in Portland, OR. It was here that he met his wife and partner in practice, Dr. Leah Meadows. Dr. Meadows completed his undergraduate degree in Human Biology from Regents College.
He completed his internship at the Tigard Chiropractic Clinic in Tigard, Oregon with Dr. Thomas Erdman and Dr. Terrance Erdman who have a combined clinical experience of over 40 years and have helped PGA golfer, Peter Jacobsen successfully compete for years on the PGA tour.
On a Personal Note
Dr. Jeremy Meadows had always been an athlete himself and had participated in college football. It was the help that his family chiropractic gave him during junior high school sports that motivated him toward being a chiropractor. Due to the active lifestyle that the Pacific Northwest provides, Dr. Jeremy Meadows decided to open his private practice in Kirkland, WA in 2000.
He also treats extremity injuries and through this has participated as the chiropractor in many sporting event, including the Kirkland Triathlon and the Hood to Coast Marathon.
Additional Certification
Dr. Jeremy is certified in Chiropractic Biophysics (CBP). He has over 200 hours of post graduate training in structural spinal rehabilitation and correction. CBP is the most researched and published of all the techniques and he is always upgrading his standards of care based on new technology, research, and training.
Dr. Jeremy Meadows strives to bring a well rounded, holistic approach to his patient's lives. He has completed The Wellness Practice™, a postgraduate wellness certification program. He lectures on Spinal Correction, Mind & Body Emotional Health, Physical Fitness & Spinal Hygiene, and The Innate Diet & Natural Hygiene.
---
Dr. Leah Meadows, D.C. - Chief Energize Officer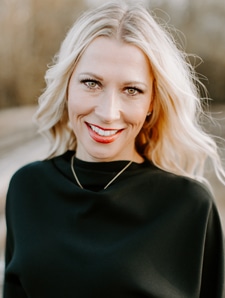 For years I suffered with terrible headaches. It wasn't until one of my friends suggested chiropractic, that I got any relief. I was oblivious to the benefits of chiropractic care.
A Life Changing Experience
I was at University, applying for Dental school and still suffering. My headaches interfered with my schoolwork and social life. One of my friends read about a chiropractor that could help with headaches and suggested I give it a try. Other doctors and pain medications didn't help, so off to the chiropractor I went.
After just one visit with a chiropractor, I felt like I was walking out on pillows. I felt relief. My headaches were gone completely in a couple of weeks and I noticed the back pain due to scoliosis since childhood was improving.
It was within the first two weeks of my visits that I decided to change my career from dentistry to chiropractic. It was very important to me that I get the word out there and let people suffering from headaches and back pain know about the benefits of chiropractic care.
A Chiropractic Education
I moved to Portland, Oregon to attend Western States Chiropractic College. WSCC has been a leader in evidence-based chiropractic care, and has long encouraged an integrated approach to health. This is where I met my husband and partner in practice, Dr. Jeremy Meadows.
I've completed many post-graduate adjusting technique courses including CBP, and Torque Release (an instrument assisted technique). This gives me the ability to tailor my adjustment style to the patients specific, needs. Currently I am in training through the International Chiropractic Pediatric Association for a Diplomate in Pediatrics and I am fully certified in the Webster Technique.
A Positive Experience with Chiropractic
At Energize Chiropractic and Wellness we have a great team working to cater to you. We'll make you feel comfortable and answer any questions you have. We want you to have a positive experience and forget about any past negative experiences you've had.
We'll do a full exam and help you understand what your condition is. We'll explain what we're going to do before we do anything. If we determine we can't help you, we won't accept your case. We try to help you find out who can help.
Chiropractic Is Rewarding
Our goal is to help you get back to your normal activities and experience life again.
With chiropractic care, you can do the activities you used to – even if you though you never would again. I've had patients that have come in for their visits in a wheelchair and with our excellent chiropractic care they now leave walking.
It's rewarding to see our patients get back to a healthy family life or get back to work without drugs or surgery.
Practicing What We Preach
When I'm not helping my patients with quality chiropractic care, I spend time with my husband and two young children, Maia and Lawson.
My husband and I preach a healthy lifestyle and focus on living a balanced life. We believe that health needs a holistic approach. Not only do I promote a holistic approach to healthcare to my patients, but I make a healthy diet, stress reduction, exercise and chiropractic care a part of my family's lifestyle as well.
Health is all encompassing; it's what we eat, how we take care of ourselves, how we exercise and it's also determined by the lifestyle choices we make. My husband and are raising our children the same way. We skate every week and live a healthy balanced life together as a family.
---
Ashley Keithley - Team Coordinator, Bookkeeper & Payroll Extraordinaire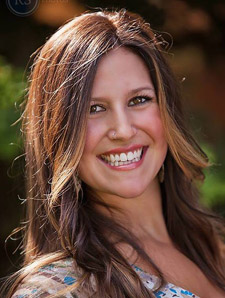 Ashley met the Meadows family back in 2012 at the local ice arena and has been their children's ice-skating coach for over 6 years. When she is not gliding around, she is busy at her desk as a bookkeeper and business consultant. As an avid proponent of wellness and an active lifestyle, it felt like the perfect fit to join the Energize Chiropractic and Wellness team as their new bookkeeper in the fall of 2018.
In Ashley's spare time you can find her at yoga, hunting, fishing, hiking, out for a run or biking.
---
Dr. Michelle Irwin, D.C. - Chiropractor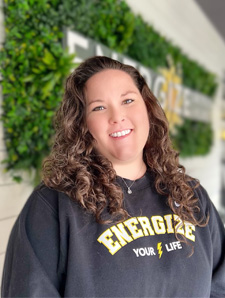 At the age of 11, as I was waiting on my mother's treatments I observed how another patient of the treating chiropractor was improving from coming in using a wheelchair and after adjustments and treatments he was able to walk out the door.
A Positive Direction
My experience with chiropractic touched home as my mom underwent chiropractic and I saw how she improved. During my mother's treatments, I observed a young man being treated for his degenerative Multiple Sclerosis. He began care in a wheelchair and after several weeks of treatment he was able to walk short distances and do basic tasks himself. In high school I began working to see that my childhood dream became a reality.
Pursuing Educational Excellence
Dr. Michelle holds a degree from Oklahoma State University, with a Bachelor of Science degree in Physiology. She continued her education by becoming a licensed massage therapist working in tandem at a chiropractic clinic as a Chiropractic Assistant and Massage therapist. In 2008, she began her journey at Western States Chiropractic College in Portland, OR receiving her Doctor of Chiropractic Degree in 2011.
In Her Spare Time
Dr. Michelle truly enjoys the people she works with and seeing firsthand improvements that can be provided with the diversified techniques she performs. She loves working with patients of all ages but is especially connected to and passionate about helping children live their best, healthiest life.
---
Dr. Robert Segal, D.C. - Chiropractor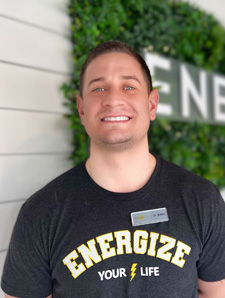 The Journey
Dr. Bobby Segal holds a degree from Seattle University, with a Bachelor of Arts in Sports and Exercise Science.  Raised by two parents both working in the health care profession, being in a position where he could help others achieve better health was always a major passion of his.  In 2018, he furthered his education by attending the University of Western States, in Portland, OR, where he obtained his Doctorate of Chiropractic.
On a Personal Note
Being a competitive athlete for most of his life, Bobby frequently suffered from a variety of musculoskeletal complaints, mainly involving his hips and low back.  Fortunately for him, one of his best friends' dad is a chiropractor.  Within the first few treatments, Dr. Bobby immediately realized that he couldn't perform at the level he desired due to the lack of mobility in his joints that he was experiencing.  Without his help, there was no way he could have been able to play soccer all the way through the division 1 collegiate level. Dr. Bobby's goal as a health care provider is to allow others to achieve optimal levels of health so that they can accomplish their dreams and goals, the same way that chiropractic did for him.
Outside the Office
In his spare time, you can find Dr. Bobby coaching youth soccer, taking care of his health at the gym, or watching a sporting event!
---
Alia S. - Patient Care Coordinator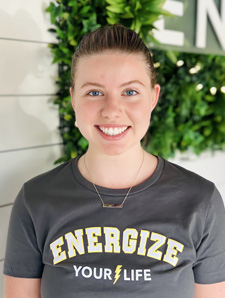 Alia was born and raised in Kirkland, WA. She has been coming to Energize Chiropractic & Wellness since she was 11 years old. Her whole family have been patients at Energize for over 10 years. Health and wellness have always been a priority in Alia's home growing up. When Alia was 15, she was diagnosed with an autoimmune disease called Rheumatoid Arthritis. She has been struggling with this disease for 8 years. She is now in remission and one of the key opponents in her healing journey has been chiropractic care. Adjustments renew her body, increase her energy levels, alleviate pain, and help her breathe well. Chiropractic care is truly a blessing in Alia's life, and she seeks to inspire others to try it. Now that her health is in balance, she can enjoy her life. Some of her favorite things to do are spending time with family and friends, taking her dogs on walks, dancing, and reading. You will see Alia's smiling face at the front desk. She looks forward to meeting and connecting with all the beautiful people that come to Energize!
---
Natalee M. - Patient Care Coordinator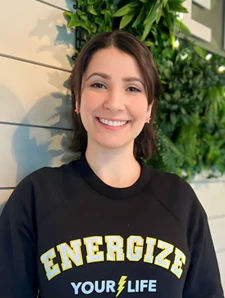 After spending nearly ten years in New York, Natalee returned to the PNW in January of 2023. Although new to the world of chiropractic, she's already feeling huge changes, especially after a car accident that left her neck and shoulder in pain. She's a performing artist in Seattle and knows the importance of having your body in tiptop shape. In her free time, Natalee enjoys singing, taking dance classes, and running around with her dog, Jack. Come on in and say "hi!" She's excited to meet you and grow in health with you!
---
Samone D. - Patient Care Coordinator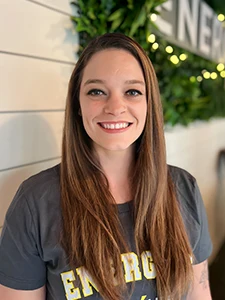 Samone was born in Portland but grew up in Washington since she was 5 years old. She grew up on Vashon Island, loving the island life and being near the water. In her spare time, she enjoys hiking, playing disc golf with her husband and spending time at home with her two cats Nebula and Rocket.
Samone was adopted at the age of 11 and is now the oldest of 9 children. Coming from a large family has taught her patience as well as the joy of caring for and being a part of others' lives. Being a tom boy most of her life, she has seen it all in terms of falls, scrapes and even auto accidents.
With zero knowledge or connections to chiropractic, she never sought care when these events happened until she entered the world of chiropractic 7 years ago. Starting as a front desk assistant with zero experience, immediately excelled and found a new passion in life, chiropractic. After suffering for about 12 years with chronic migraines due to all of the accidents and falls, she got relief from a structured care plan in chiropractic. Her world has changed for the better and is feeling like she can take on anything. She has now devoted her career and experience to promoting chiropractic and has a passion to educate others on the impact of taking care of their nervous system and their overall health. She cannot wait to continue to share the joy and importance of chiropractic to others.
---
Arianna G. - Therapy Technician & Marketing Coordinator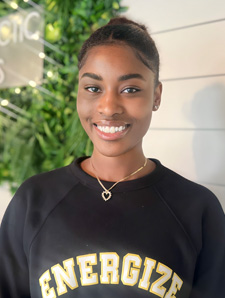 Arianna Gabrielle is a new face and Therapy Technician at Energize. She's currently a junior at Northwest University studying business in pursuit of a bachelor's degree in digital marketing. As a former athlete she has always loved and continues to prioritize health and wellness. Originally from New York, but now living in Kirkland, she had to come all this way to find Energize; her new home away from home.
---
Jenny S. - Therapy Technician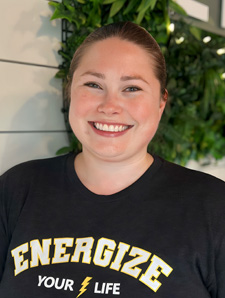 Jenny was born and raised in the PNW and loves all this beautiful area has to offer. She is married with 3 kids and has 2 dogs and 2 cats that are part of the family. She spends her free time volunteering for various causes, playing board games, doing arts and crafts, hiking and spending time with friends and family. In 2006, she was in a hit and run car accident and spent 2 years trying to relieve her pain from the experience. One of her first jobs was a receptionist for a chiropractic clinic and she began chiropractic care immediately after the accident. However, the pain only increased and she was not able to spend her free time doing things she enjoyed because pain took over her daily life. In 2007, a MRI showed multiple disc bulges in her neck and back.
Thankfully, she was introduced to spinal decompression and the treatments changed her life. Her first memory of being pain free was walking down the aisle at her wedding in 2008. During the healing process, she began working for a spinal decompression clinic and joined the Energize Chiropractic and Wellness team in 2008 as a spinal decompression specialist and therapy assistant. Her passion to help others and dedication to patients' healing was life changing and she continued her work until the pandemic in 2020. After years at home with her children, and a new part time job at The Arc of Snohomish County as a Parent to Parent and Sibshop Coordinator, she realized she missed her Energize tribe and was welcomed back in 2023 as a chiropractic therapy assistant once again. She continues her work at The Arc and loves working at the clinic assisting patients and helping staff with records requests and wherever else she's needed.
Through the years, regular adjustments and spinal decompression when needed have been an essential part of her health and wellness. Through 3 pregnancies and several minor yet painful injuries, she has maintained a quality of life and pain management she once believed was unattainable. She is beyond grateful for the amazing staff and doctors at Energize Chiropractic and Wellness and is proud to once again be part of the team!
---
Kenzie B. - Therapy Technician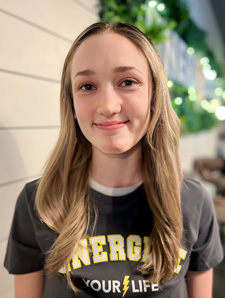 Newly married and recently graduated rom Northwest University in 2022 with a Bachelor of Arts in Psychology. Along with her extensive travels and living abroad in various countries since 2017, Kenzie offers a unique background and understanding of the body, mind, and is eager to provide the best specialized form of care for each patient. While fairly new to the chiropractic world, Kenzie firmly believes in and has experienced the wide range of benefits Chiropractic care has to offer. She is dedicated to serving others and providing them with the very best results in their health and wellness journey. In her spare time, Kenzie enjoys being outside, spending time with her husband, family and friends, and writing music. She is truly excited to work with you as you begin your journey here at Energize Chiropractic!
---
Marina Chin - Licensed Massage Therapist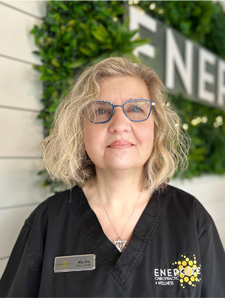 Marina is a 1997 graduate of Bellevue Massage School where she worked as a student clinic supervisor. Utilizing the instructors license she received in 2001, Marina transitioned into teaching at the Euro Institute in Renton, WA where she helped develop body treatments and Swedish massage styles for the Esthetician students. Throughout her career as a massage therapist, she has worked in several chiropractic clinics and medispa environments. In November of 2020, Marina celebrated seven years at Energize Chiropractic and Wellness as a valued team member. Certified with both Premera and L&I, she has been providing a variety of styles of treatments and massages including Swedish, Remedial, Relaxation, Reflexology, Scalp and Neck treatment, Skin Rolling, combination Deep Tissue and Trigger Point technique, and Pre and PostNatal massages.
Marina grew up in Finland on a small island in the Baltic called Aland and is fluent in the Swedish language. She later moved to the United States in 1989 where she resided in California until coming to Washington in 1997. Outside of massaging, Marina enjoys decorating, painting, gardening, going to church, and spending quality time with her husband as his primary caretaker. As a former leading instructor and current practitioner, she brings a wealth of knowledge and expertise to the patients at Energize, bringing a relaxing and positive energy to each patient and session.
(Massage License #MA00011808)
---
Ninette Olearain - Licensed Massage Therapist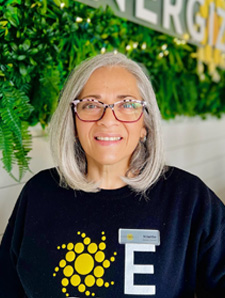 Ninette is a licensed therapeutic masseur that has been practicing massage since 2007. She is a kinesthetic individual with a passion to help people who are trying to get away and unwind from the stressors of everyday life. For her, it is not only about touching the body but also feeling and listening to the layers of the skin, muscles and soul which allows her to discover different techniques to help relieve pain. She prides herself on being attentive, gentle, and effective as a massage therapist and strives to provide the best care she can to each patient that visits her!
Ninette is a proud Mexican and mother of two children. In her leisure hours, she loves to cook, read a good book, listen to relaxing music, watch old-time movies, and spend time with her favorite people. She also makes it mission to stay healthy and regularly exercises to ensure a long and happy life.
---
Rachel Fry - Licensed Massage Therapist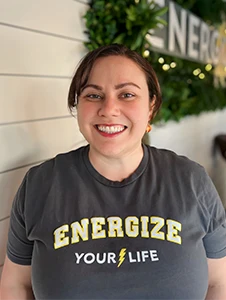 Rachel has held her massage license since 2014 and has practiced in both relaxation and treatment offices. She has a passion for helping people live lives less encumbered by muscle dysfunction by reducing their head, neck, back, and shoulder pain. She will work with you to develop a unique treatment combination of Swedish, deep tissue, unwinding, and stretching to achieve your best individualized results.
Rachel grew up in Edwardsville, Illinois and moved to the Seattle area with her husband in 2013 to enroll in Bastyr University's Naturopathic Doctorate program, from which she graduated in 2018. During the program she completed her massage training and licensure through Bastyr's partnership with Bellevue Massage School. When not at Energize she can most likely be found working on her house with her husband or enjoying their home theater system together. Her favorite genres of movies and TV shows are fantasy, sci-fi, action-adventure, and period pieces. Her all-time favorite movie is a tie between Hook and Ever After and one of her new favorite TV shows is Carnival Row.
(Massage License #MA60511096)
---
Rosie Remillong - Licensed Massage Therapist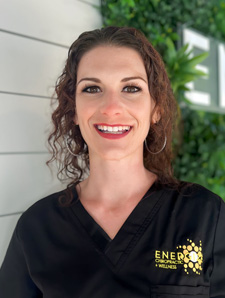 Rosie graduated from Everest College in 2015, where she became a licensed massage therapist. Her specialties include relaxation, deep tissue, and hot stone massage. She finds fulfillment in helping her patients heal and building meaningful connections with them. Rosie is a proud parent to a 14-year-old daughter, and she loves spending quality time with her.
With a longstanding interest in health and nutrition, Rosie identifies as a healer, dedicated to providing relief from life's daily stressors. In her leisure time, she enjoys staying active through exercise, indulging in movies, exploring shopping excursions, and savoring moments with friends.
Massage License #60576890
*Special Service Appointments

---
Monday
8:00am - 6:30pm
*12:00pm - 2:00pm | Massage Only

---
Tuesday
1:00pm - 6:00pm
---
Wednesday
8:00am - 6:30pm
*12:00pm - 2:00pm | Massage Only

---
Thursday
8:00am - 6:30pm
*12:00pm - 2:00pm | Massage Only

---
Friday
8:30am - 12:30pm
---
Saturday & Sunday
Closed
Energize Chiropractic and Wellness
13325 100th Avenue NE Suite D
Kirkland, WA 98034
Phone: (425) 814-9644
Fax: (425) 814-7395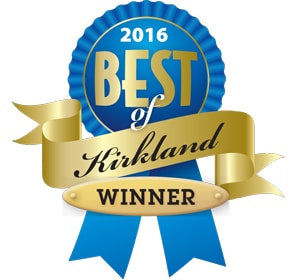 ---
2014 Best of Western Washington Award