Chiropractic Testimonials
My Energy Is Up & My Pain Is Down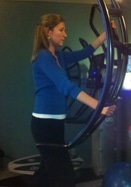 "I was in a car accident in January that caused my low back, neck and shoulder to be in constant pain. Since coming to Energize Chiropractic and Wellness, my symptoms and pain have greatly improved. Between regular adjustments, decompression therapy and Spine Force treatments, I have my life back. My energy is up and my pain is down. Thank you so much to everyone at Energize Chiropractic and Wellness! You have all been amazing! I am a patient for life!"
– Monica W.
---
Chiropractic Care Helps Your Body Function As It Was Meant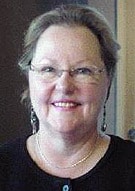 "My success story began in September 2007. Some of my co-workers began telling me 'it looks like you are losing weight'. I told them it was probably the outfit. I tried for over a year to lose weight unsuccessfully. I attended Curves three to four times a week for one year. I lost four pounds and 11 inches the first month, but nothing after that.
I even started walking 5 miles a day six times a week and was eating a low carbohydrate diet. I did not lose an ounce. I tried Weight Watchers and lost four pounds the first week, but nothing after that, even with adjusting my 'points' up and down.
Since my co-workers continued saying I look like I lost weight, I finally stepped on the scale and found I lost 7 pounds. This occurred after six months of chiropractic care. As of December 2007, I have dropped 13 pounds. Chiropractic adjustments have been the only NEW thing that I have been doing, along with the traction in the office and at home…I feel like my body is no longer fighting me."
- Vicki S.
---
Able To Enjoy Life With Chiropractic Care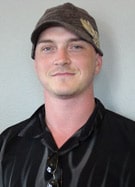 "Since I started care at Energize Chiropractic and Wellness, I have been able to sleep all night and wake up feeling well rested. I work with out constant pain in my back and I feel healthier. I am able to play harder and longer at my favorite activities. The experience has been all around enjoyable."
- Les H.
---
Chiropractic Care Keeps Your Body In Sync & Helps With Golf Game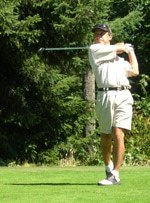 "Golf is all about timing and rotation. Generally without chiropractic it requires a 30-40 minute warm-up process before teeing off for a good round. What I have noticed, is that if I go to my chiropractic appointment that day, my warm-up time is reduced to 10-15 minutes and on occasions none! Because the muscles and nerves are in sync and are functioning at 100%. I've also noticed that the days I have a chiropractic treatment before my round, I hit the ball longer than usual. I no longer feel tired or exhausted after my 18 holes. From 2005-2007 my handicap has dropped 8 strokes! The only variable is chiropractic care on a regular basis. Because of the success and improvement in my game I have also won 5 out of the last 10 tournaments. Thank you very much Energize Chiropractic and Wellness for not only improving my golf game, but also improving my quality of life."
- Cy G.
---
Received Chiropractic Care Through Entire Pregnancy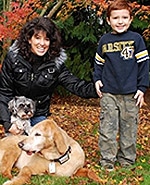 "I would like to express my sincere thanks for all the wonderful care Energize Chiropractic and Wellness provided me during my recent pregnancy. I am 100% convinced that the reason I had such a 'perfect' pregnancy experience was mainly due to my chiropractic care. I was always comfortable and able to sleep throughout the entire night. I had no back aches and never felt that so often complained about 'stuffed" feeling during my 9 months. I don't know many mothers that could say the same – unless of course they were under chiropractic care throughout their pregnancies! The care and education throughout my pregnancy was critical and much appreciated. The office truly is filled with 'miracle workers'!"
- Lori D.
---
Relief After Auto Accident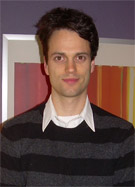 "After being in a hit and run car accident I saw a couple chiropractors. One even said after two adjustments I was fine. After being referred to Energize Chiropractic and Wellness I immediately noticed relief from my back and neck pain. After a month I am feeling 95% pain relief from my car accident."
- Samuel M.
---
Arm and Shoulder Pain Helped With Chiropractic Care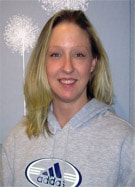 "I came to Energize Chiropractic and Wellness care for severe arm and shoulder pain that I was certain wouldn't go away unless they removed my arm!! Within three weeks, Dr. Mark and Dr. Jeremy have adjusted me to a point of no pain and I feel incredible! Though my treatment is not over, I am confident that with their continued support and care I will be back in top shape in no time flat! Thank you Dr. Mark and Dr. Jeremy! You are wonderful!"
- Connie S.
Very Knowledgeable
"Everyone there is very knowledgeable and easy to work with. I had a hiccup with my new insurance and they worked with me until my work fixed the insurance. I've been to other chiropractors in the past but they don't stack up to the team at Energize."
- Eric B.
---
Wonderful Team
"You have a wonderful team of people. Very inviting, caring, informative. Everyone truly looks like they love being/working there – creates a very positive atmosphere. Thank you to the whole team for a very positive first experience."
- Diane H.
---
Great Visit
"Great visit and excellent staff. I am very impressed and have committed myself to fixing my neck problem with the help of the entire staff at Energize Chiropractic and Wellness. Let's do this! On a side note, you guys had some awesome Halloween costumes you were rocking at the front desk."
- Rick N.
---
Efficient and Thorough
"I was very impressed by the overall professionalism, efficiency, and thoroughness of the staff members that assisted me during my visit(s). The massage I received was excellent, and the chiropractors that evaluated me showed a great deal of interest in discovering my problems, as well as coming up with a comprehensive plan to treat them.
Overall I was very impressed, and felt as if I was in extremely capable hands with the staff at this location, and am looking forward to receiving further care from them in the future!"
– Michael A.
---
Already Tremendous Difference
"The friendliest staff! I love how Doctor Jeremy always explains exactly what he's doing and is genuinely concerned with his patient's well-being. I was extremely nervous about going to a chiropractor, but after only a couple of weeks I can already tell a tremendous difference! So glad I came here!"
– Deborah G.
---
"Marina, the Massage Practitioner, has knowledge in neck/scalp treatment, trigger point & aromatherapy."
- B.D.
---
"Our office really enjoyed having the Pamper Employee Program come to our office. Each employee received their massage and some helpful care tips afterwards. The Pamper Employee Program was very professional and made us feel comfortable and welcome."
- Caliber Home Loans
---
"Jay, the Massage Practitioner, is great at what he does."
- C.S.
Monday
8:00am - 1:00pm
2:00pm - 6:30pm
---
Tuesday
9:00am - 6:30pm
---
Wednesday
8:00am - 1:00pm
2:00pm - 6:30pm
---
Thursday
8:00am - 1:00pm
2:00pm - 6:30pm
---
Friday
Closed
---
Saturday
Closed
Energize Chiropractic and Wellness
13325 100th Avenue NE Suite D
Kirkland, WA 98034
Phone: (425) 814-9644
Fax: (425) 814-7395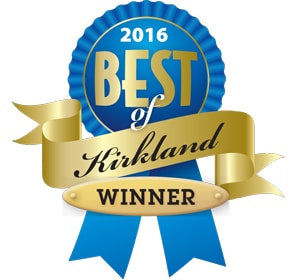 ---
2014 Best of Western Washington Award