Chiropractic Testimonials
Kristen Get's Neck Pain Relief From Chiropractic Care!
Before coming to Energize Chiropractic and Wellness, Kristen was feeling a lot of pain in her neck that affected her daily life and activities. After a certain point she had enough and decided to give chiropractic care a try.
"My life before Energize chiropractic, man, it was a complete disaster."

"I was struggling with chronic neck pain for probably about two years, and I had seen multiple physical therapists and they just did like typical massaging and some exercises... and it was temporary relief, but shortly after I found myself just still really struggling with my neck pain.

"Simple things like working, just working on the computer, reading, exercising, it started taking over my life."

"Somebody actually recommended me to come here and to see Dr. Jeremy ... honestly, before I came to even consider chiropractic, I had a lot of fears myself."

"And so after I had started coming in three times a week, I was a little bit sore initially because that's to be expected after like how severe my neck pain was. But then shortly after I started noticing that my range of motion was getting better. My neck wasn't quite as tight and I was able to even sleep better because it was causing me to stay awake at night"

"I was completely amazed cause it was going from two years of severe chronic neck pain to now. I started seeing light at the other side of the tunnel!"

"Energize is probably one of the most amazing places. Whenever you walk in the doors, everyone just greets you, and I've never been to such a place where there's just so many smiles!"
Anastasiia Reviews Her Babies Experience With Chiropractic Care!
Incredible! Anastasiia noticed that her baby's body was growing unnaturally and she needed to find a solution quick. As a patient of ours, she was hesitant about getting chiropractic care for her child, but after the initial visit, she felt she was in good hands.
"A week after he was born, he was a healthy child, but by one month old, I noticed he would lean to one side and I couldn't do anything about that.

"I heard that chiropractic care can help babies, but I didn't know how and I was pretty scared about that because I was already going here and I was scared about being adjusted in the adult way."

But when we came here for the evaluation, I was pretty pleased that Dr. Jeremy said it only takes one finger to adjust the baby."

"After his very first adjustment, he wasn't leaning to the side thing anymore!"

"The results are pretty amazing. He is active and he is not in pain. I see that and he will be able to do whatever he wants to do without any restrictions!"
Kellee Reviews Her Experience With Chiropractic Care After Her Pregnancy!
Kellee was having trouble with her back after she gave birth to her two twin babies that was limiting how she was able to interact with them. She sought care from us and experienced an awesome change!
"About a year into them being born, I started getting really severe back pain, so severe that I couldn't pick them up from their crib."

"Life was getting really tough before I found Dr. Meadows and Energize Chiropractic."

"Once I started coming to see Dr. Jeremy, we decided the best treatment option was to come three times a week... and almost immediately, I was able to start to feel some relief, and really start to get back to the day-to-day activities..."

"Almost immediately, I was able to start walking more with my kids. I was able to pick them up out of their crib. I was able to get on the ground and really play with them. So it was truly remarkable."

"Working with the Energize Chiropractic team is phenomenal. They really welcome you into the family and they have your best interest in your wellbeing at heart... I feel like they want a healthy life for me, just as much as I want it for myself!"
Chiropractic Care For The Whole Family!
Before coming to Energize Chiropractic and Wellness, Laura had been in a car accident that injured her and she sought pain relief from us after her former chiropractor sadly passed away.
"Since then, he's helped me through both of my pregnancies with these guys and was their first chiropractor when they were born."

"Neither one of them could move their head correctly, so he worked with them so that they could move correctly as infants."

"I have dislocated my shoulder three times now and he's helping me through that right now.... life is great with him!"

"To work with the entire Energize team has been fantastic. We know everybody by name, they know us by name."

"Working with Dr. Leah and Dr. Jeremy, they have become part of our family. The other chiropractors in here as well. If we need help, they're right there to help us out."

"My daughter, doesn't like to be adjusted... so they make sure to make accommodations and help her out. But it's fantastic to come in here and just feel like you're part of their family every day!"
Chiropractic Care Supporting Liz Through Her Treatments!
Liz's life journey has been a rollercoaster, and with her strength along with chiropractic care, she has been able to take everything life throws at her in stride!
"Life before I came to Energize was painful... I had a hiatus of chiropractic care while I was being treated for early-stage cancer. And then upon returning to Seattle, found out I had metastatic cancer in my bones. My lungs, and my liver, and eventually now in my brain and I came to Energize in order to help alleviate some of those problems.

So, the plan that I got coming to Energize was to really focus on fixing a lot of my historical injuries from sports, before we could even start addressing some of the new challenges that I was facing with my cancer treatment... that has been, a good routine for me, as long as I'm in a healthy state.

So, as far as interacting with the Energize team, it has been an incredible experience from the beginning. My family and I have been coming here for two and a half years. My wife and my daughter, which we brought as a newborn, and have continuously brought in for just some checkups to make sure everything's aligning well.

One of the things that's really special about this place is how much they treat our current situation. So, in my case... because of my immune compromised situation, I'm able to get a private room. Which is absolutely necessary, for my medical situation, especially in times of COVID, but I'm also able to enjoy and experience all of the benefits that the office has to share.

Working with the team is, absolutely incredible.... I use a lot of services here at Energize, both massage and chiropractic, and the coordination between the services has been amazing as well as just the feel that we get being with this team. It really has become a second family to my family and keeping our wellness in check!"
Chiropractic Care Helped Melissa With Her Disc Injury!
Before coming to our office, Melissa was having a lot of back pain that was keeping her from being able to carry her children without struggling. When she came to us for help, she was able to figure out why.
"I came in here and found out I had two discs that were out.

"At that time, I had seen a doctor before that and they wanted to put me on medication or they were talking about back surgery and I felt... I was way too young to get surgery on my back.... I came here and did spinal decompression a couple times a week and got adjustments... and in the long run, it helped me out. I could take care of my kids better and be active again."

"Now I'm back to running and full active life eight years later still, so no back pain!"

"I like coming here and I bring my two children here and they have for years because it's people I trust with my kids... I know that they take special care with the children and everyone's very welcoming and caring. So, I appreciate that!"
How Chiropractic Got Him Back To Doing The Things He Loves!
From skeptic to advocate! Mike met many medical professionals to help with his back pain, but none of them seemed to really provide him with any benefit or relief. Even though he was not a big believer of chiropractic care, Mike decided to give it a try and was super happy with the results
"I've been seeing the doctors and folks at Energize for about 10 years, and honestly, before that my only experiences were not that great. I wasn't a real big believer in chiropractic. I'd been to some osteopaths and it seems like they cracked my back and I maybe feel better. Maybe not... but here, they take a holistic approach... it's the whole health of your body and in many ways, nutrition, exercise."

"I think I found out for the first time one leg was shorter than the other, so they recommended some orthotics."
Mike was put on a plan to help him get relief from his pain and back to doing the things he loves.
"My back, it's fairly much better... I'm able to do more physical stuff. I recently bought, a new electric bike. I've been a biker for years, but I get around a lot more... I'm excited about being able to ride that bike and being able to be active, and I think a lot of that has to do with the therapy I'm getting here."

"Being a part of this family has been quite an experience, everybody from the staff to the doctors make you feel important, I think, and a lot of it has to do with their enthusiasm, recognizing your name, your therapy. They've got a real system... they know every time you come in, they are aware of where you are at that particular point, and I think the biggest thing is the enthusiasm...makes me want to come back."

"I think this environment is conducive to, good health... So, it's not just a personal one-on-one experience, it's the whole environment. I really appreciate it!"
Chiropractic Care Helps With Headaches and Allergies?!💛
With an active family, and kids that love to run around, Regan began to experience more headaches than she was comfortable with. So, with the help of her husband, she chose to try out chiropractic care.
"So, life before chiropractic, I had many headaches. I had two kids running around and it was hard not to feel good all the time, a lot of neck aches, and my husband had come in and said, I should try it."

"So, that's what I did!"

"So, when I very first came in and met with Dr. Leah, we decided that I would come in for three days a week... but eventually, we went down to two times a week, then once a week, and the results were amazing."

"I always knew that every time I came in, if I had an issue with something else, they would work on that. Or if there was a day I wasn't able to come in, I could come in and they would help me with my headaches or my allergies."

"So, I would say the best part, starting to come here was it began to feel like family... They get to know you, and you just never feel bad about asking if you can come in when it's not your time or your day. It's just easy!"
Even a Car Accident Couldn't Stop This Recovery Journey!
After sustaining some serious injuries from a car accident and rigorous work he done for the military, Riley was not able to do some of the things he enjoyed and really wanted to get back to a normal life. Thankfully, he found Energize Chiropractic and Wellness!
"I was giving up a lot of things that I used to find enjoyment in, and just activities that I would normally do, just wasn't really able to do them anymore. Things were not so great before I came here."
My treatment here at Energize, started out with a really high frequency of being seen because I had a lot of subluxation in my spine... I moved on to spinal decompression therapy and that is when things really started to change for the better for me.
"By the end of that period of, doing the decompression therapy, I noticed a huge change in my body. My daily levels of pain started to go down; I was able to start returning to some of the activities that I could no longer do before. So, it had definitely put me on a good trajectory."

"Working with the team here at Energize has been a really positive experience for me. As I mentioned, I had been through a couple of different places before...they didn't address things in the holistic way that they do here at Energize."
I feel that the approach here, it's centered on making your spine healthy, but it's also centered on a lot of other aspects of your health. That's something that was noticeably lacking from the other treatment options that I had pursued before this."
"Everyone here has been very positive, and even when I was wavering and then having some difficulty... they helped lift me up, and to keep me on that path... and that really has made all the difference for me!"
The Importance of Education in Chiropractic Care!
Robbie was dealing with some pain and had an important decision to make in choosing who she wanted to help her. Thanks to some of her awesome clients, she heard about Energize Chiropractic and Wellness and decided to give it a shot.
"So, I started to ask my clients who they went to and after about the 10th person said Dr. Jeremy, clients that I value their opinions, I finally decided to come here and give them a try. Honestly, it was a match in the beginning."

"I came in at a really great time because Dr. Jeremy assessed me, and I was able to take action on what was going on at the time and then get a plan to go forward... With the x-rays and the range of motion work, I was able to see my progress as we went along, and I immediately felt physical relief"

"Dr. Jeremy is really good about talking through things and educating while he goes along really approachable ways. And so, I think mentally, I really felt better too, because I knew what was happening and I could recognize what was improving and I knew what was going to go-on going forward."

"As far as, being a part of the family and the team here... right off the bat, I met Michelle who had previously been a massage therapist, and so we hit it off right away, and I always felt as I come in, that the people at the front desk know who I am and what my plan is, and they greet me like I'm family. And when someone's too busy, another person pitches in, and I am a huge teamwork supporter and part of that kind of philosophy. So that is hugely important to me as someone who chooses, where did you, my business, these people here are great as a team and, I guess that's what I have to say."

"I've really enjoyed having like a one stop shopping, and really having a trust level and Jeremy and the whole team on what they have here available for wellness!"
Husband And Wife's Success With Chiropractic Care!
Couples that get chiropractic care together, stay together! Jeff and his wife were dealing with some pain and chose to do something about it.
"Over a year ago, I was having pain in my shoulder, arm and neck area mostly because of the type of work I do where I'm constantly having a phone to my ear.'

"The main thing is that Dr. Jeremy and his team made me feel very comfortable, very relaxed, explain the whole process to me, from beginning all the way until I started my treatments, and gave me a roadmap"
Jeff and his wife were approached by a chiropractor that offered them a complimentary exam and they found that his wife had more problems than they thought, so they decided to make chiropractic care part of their lives.
"They talked to her, they explained to her about the X-rays, where she is at a certain point and again, the roadmap and where she wants to be, and it helped her... That's excellent news and so she's definitely done better from when we started here to today."

"As far as the, as working with the team, every time we come in, they say hello, to myself and my wife, they make us feel comfortable, they asked us questions, how are you doing? How do you feel?... if there's anything else they can do on their end to help us feel comfortable. And that's really the bottom line I think, is having that personal relationship."

"One of the things they had is a training segment where you could come in as, as a customer and they would do a training segment where they would go over and review some of the new processes that they have... That was, to me, it takes them another extra step...So yeah, that's the relationship that we've had with them and has been very good. I trust them tremendously!"
Chiropractic Care For The Whole Family!
After her pregnancy, Anastasiia was feeling some pain that was not going away and was limiting her daily activities.
"When I gave a birth to this little guy, I found out that I just felt like I couldn't move, basically anything, I would tell my body anyway, and that hurt, it really hurt. My husband had a really successful story with Energize Chiropractic before, and it was his idea to get me here. That was when they came here, they evaluated me and that was pretty bad."

Dr. Jeremy asked me to come here three times a week, and they gave me three or four months plan, three times a week... Later on, they gave me a plan of exercises... Every day, I was really good student at that point, and then they reduced my care to one time a week and then biweekly right now, I'm going biweekly.

So Energize Chiropractic, they state that they are holistic medicine, holistic approach place, and I do believe that!"

Every time I come here for evaluation, they give me like questions like, 'how is this particular thing affects your sleep?', 'How does it affect your walking?', 'Can you do recreation or anything?' And it feels like they do care about how I feel beyond these walls.

Every time I come here, they greet me, amazing experience! They basically know my family, they ask how my son is doing or how my husband works with a baby in the morning - feels like family here!
It is always a pleasure to have you in the office with your little one, Anastasiia! Keep up the great work and we look forward to helping you feel even better!💛
Andrea Found Out She Broke Her Back Through Chiropractic Care!
This is INCREDIBLE! Andrea had been dealing with migraines and some major back issues that really bothered her day-to-day activities. When she came in, she found out something very serious.
"When I came here, I actually came to find out that I'd broken my back when I was in high school and didn't even know it, never got fixed. So, a lot of pain!"

He set me up on a plan that where I started off for the first 90, I want to say 90 days, it was three times a week just with basic adjustments, just getting my body used to it... five months later where this was just continuous care and I actually could feel my back shifting and not hurting as bad."

"After the first three months, we added in traction, which really helped with the migraines cause it helped get my neck re-aligned and my head back towards should be instead of protruding out farther than it should.

"I now come every other week, I just do adjustments, I don't have to do the traction anymore, And I feel great when I leave... and I'm a happy girl."

"The team here is great. Every time I come in its 'hi, Andrea, how are you doing?' Everybody knows me and... very welcoming, which I absolutely loved, and they always check in with me, having cancer and knowing that, if my body's all out of whack, when I sign in, they're like do you have a treatment today? And I'm like, yep, I sure did and they know, and they can tell, and they can tell when I'm stressed and they try and relieve my stress and it's just, it's nice to come into a place knowing that I'm going to be treated respectfully and I matter, then we're going to pop you and send you on your way."
We are glad that we could help you uncover something as serious as a broken back! It is always a pleasure to have you in our office, the environment always lights up when you are around, and we always look forward to your visits.
Ashley Didn't Think Anything Was Wrong Until Chiropractic Care Opened Her Eyes!
Ashley has been familiar with Energize Chiropractic and Wellness for many years, both as a friend of our doctors and as an employee of our practice. Before coming in, she did not know too much about chiropractic care and was ready to learn how it could help her.
"I didn't have any specific injuries that I was aware of or any pain, life seemed pretty good before, but then I learned it could be better."

"I'd never seen my spine before... once we got x-rays, there were things that came up about possible injuries I had before I never knew of. Probably broke a rib in the past, might've had a neck injury, all which I was expecting could come up because I grew up as a competitive figure skater and hockey player and had never really gone into the doctor unless I was dying."

"I learned that at a little bit of a curve starting and I also, as many women do, my neck was forward, which was a fear of mine... So, I was put on a plan to come in and get adjusted as often as possible. Ideally at least twice a week."
Our doctor put her on a plan tailored around her needs and goals, and within a few months she was seeing great results in her back and neck.
"I was also put-on traction, starting out on the treadmill, walking with my head in the brace and the brace around here, cause we were fixing my neck, and part of my middle back within a couple months, the part of my middle back had actually completely fixed itself and it was very obvious on the x-ray."

"So even for people that, whether they believe in chiropractic or not is look, listen, this is real, this was me before this me after, and then I've continued to come."

"Everybody's welcome as they come in that door, and if you are questioning what's going on, everybody's here to provide that information and be very open and honest... when you come in and you have somebody talking to you and actually willing to explain every bit, it really helps you feel like you can trust them. Like you trust your family!"
It has been amazing to see your progress with chiropractic care and we are glad that you gave it a chance and are now seeing great results. Keep it up Ashley!
Chiropractic Care Helped Ashley During Pregnancy!
Chiropractic care during pregnancy?!
Ashley was feeling some pain while she was pregnant and sought relief through natural methods.
"So, I came to energize chiropractic, while I was pregnant with my second child and pregnancy of course does a lot to the female body and I was experiencing typical pregnancy symptoms; a lot of pressure in my hips and my joints, and it was making my life, rather uncomfortable."
As a fitness instructor, Ashley needed to be in tip-top shape, so Dr. Michelle put her on plan for during and after her pregnancy that was tailored around her needs and goals.
"I was coming in, about four times a week and getting my treatment to realign my body, my pelvis, and then after I gave birth, I was still experiencing some discomfort and, Dr. Michelle, again, worked with me to help with those postpartum care needs.

"I have been working with them for the last five months, postpartum, to correct my life essentially and finding comfort in everyday experiences and needs that I have as a mother. 

"So, becoming part of the Energize chiropractic family, it's more than just chiropractic care. You come here and everyone is so welcoming, they know you by name... hey know what you're in for, they know what you're being cared for... it is nice to come to a location, that feels so familiar, and everyone has your wellbeing in mind!"
Pregnancy can put your body through a lot of stress and challenges, but we are so glad that you sought natural relief for yourself and your baby. You are strong and determinant - those challenges never stood a chance against you! Keep up the great work Ashley!
Brandon's Amazing Recovery Journey With Chiropractic Care!
What a turnaround! Brendon fell victim to the challenges of having proper posture and engaging in regular physical activity when he was sitting at a computer for work for long periods of time.
"I did I.T. work, so I usually had a computer on in front of me all the time. I was sitting all the time. I didn't get a whole lot of walking around, so I tend to have issues with my back or with getting up in the morning"
After visiting our office and meeting with one of our doctors, Brendon was put on a plan that involved getting adjustments, doing traction, stretching, and exercising.
"After about three months or so I started feeling a lot better. I would sleep a lot better. I felt more well rested in the morning"
"Working with the Energize Chiropractic team is a cool experience cause they all seem to get to know you and are interested in knowing what you do outside of work or outside of coming in every week. I would get to know them to the point where they would just call me by my first name... it's very much like a family experience with everyone!"
It is so great to hear that things have gotten better for you, Brendon. Keep crushing the game plan and maximize your potential. We can't wait to help you through it!
Cecilia's Success Story With Energize Chiropractic and Wellness!
Cecilia has been an awesome Energize family member for a little over a decade and she has had an incredible journey with chiropractic care!
"I was a flight attendant for 10 years and a florist for 28 years which involved a lot of physical and repetitive movement. And, when I turned 60, I realized all that movement had caused a lot of issues."

"So, the first and really devastating, body part injury was, dealing with a hip replacement after the surgery. The surgery went fine. However, my pelvis was out of whack. So, I had extreme pain on the right side of my body. Dr. Jeremy had me coming in three times a week at the beginning for adjustments just to alleviate the pain."

"Dr. Jeremy, little by little assisted and helped me through a lot of issues. So now that I am 72, I have benefited quite a bit from the treatment that I have received here with a replaced hip."
Cecilia benefited significantly from Dr. Jeremy's guidance through her journey and the information he provided her along the way.
"I appreciate being educated on my body. I think that's one of the advantages of chiropractic is they tell you what is going on, it's not a magic pill."
Her husband also visits our office and has experienced his own success.
"It can be for my husband, who was a bus driver, a little bit of time in between his visits, but every time he comes by, they take good care of him and he goes, gosh, I just got to stay there and stay with it!"

"I appreciate the family atmosphere and the feeling that I'm important, that I'm not just a number."
We appreciate having you apart of our family, Cecilia, you always brighten up the office when you come in and it is always a pleasure to have you!
Chris's Health Journey With Energize Chiropractic and Wellness!
Chris led a very active lifestyle and loved to spend his time engaging in activities. His job moved around quite a bit and he was put in a role that placed him at a desk for long periods of time without many breaks.
"I developed a really bad pain in my lower back, which stretched down into both my hips... I was doing conventional physical therapy and things were getting worse and worse for me. There were certain points where I'd wake up in the middle of the night and I would have to crawl on the floor to go to the bathroom, the pain was that extreme."

"I didn't know what to do."
Chris's wife was recommended Energize Chiropractic and Wellness and he came in for a visit.
"Dr. Jeremy Meadows was the very first doctor to sit down with me for anywhere from, I thought it was 30 to 45 minutes and actually went in detail of my MRI and what was going on with each individual area of my spine.

I hadn't had that from any other doctor before, they just basically said, here's your MRI."

"Dr. Jeremy laid out the plan and the plan was we did a spinal decompression here over the course of two months and coming in and doing the adjustments and I could feel the pain going away day by day and week by week."

"Dr. Jeremy would take his time from whenever he had a moment come back and talk to me personally as I was going through my treatment and address the needs that I felt was going on. I got to the point at the end of the treatment plan where, basically pain-free, back to my life with doing what I need to do with my kids."

"They're very dedicated to their clients is what I felt. They would take their time if you needed extra time for adjustment. Treatment was so wonderful that I ended up bringing my whole family here. So I felt it was very safe and with my whole family here I thought they could all learn something from each member of the staff here!"
Chris has had an amazing journey and we are so glad that we were able to help him along the way and celebrate in his successes! Thank you for being a part of the Energize Tribe!
David's Awesome Journey With Energize Chiropractic and Wellness!
What a Journey! Before receiving any chiropractic care, David was experiencing severe back pain from an injury he experienced years before that made him believe surgery was the only options.
"The pain interfered with everything I did. My drive to work was misery. My day at work was misery. I couldn't play with my daughter."
By chance, David was driving by our office and noticed that we were offering a spinal decompression service, one of the only chiropractors to have this technology in Washington.
"From my initial injury, Jeremy sent me up with a series of standard chiropractic appointments and an evaluation to ensure that spinal decompression was something that was going to work for me."
Dr. Jeremy believed that standard chiropractic adjustments could help him get out of pain before needing spinal decompression. Unfortunately, David experienced another incident that brought back even more pain.
"I've never felt pain like that before in my life. I came back to Jeremy after a lapse in care and he immediately knew that this was going to be spinal decompression was what's going to fix this... I had gone and seen, other doctors who said surgery was an absolute must."

"After two or three weeks of spinal decompression, they called me in to tell me that they were scheduling me for surgery... I walked in the door pain free to that neurology appointment and was able to tell them that I didn't feel it was necessary and they agreed."

"Spinal decompression saved my life."

"So partnering with Energize... I have never had a negative experience here. Everybody from the moment you come in the door to the moment you leave is welcoming, they are genuinely concerned with your welfare and your health... I just have nothing but positive things to say about the people here!"
David, your story is truly heartwarming and we are so glad we could help you get back your health without the need for surgery. Your recovery has been amazing and we look forward to seeing you continue your progress!
Diana's Success Story With Energize Chiropractic and Wellness!
Before coming to Energize Chiropractic and Wellness, Diana was dealing with some pain and visited a few doctors to no avail.
"I had extremely chronic back pain and breathing issues. My now husband suggested I meet with Dr. Jeremy and I was a little skeptical about going to yet another chiropractor, but my back was to a point I needed to do something new."

"I started my journey with Dr. Jeremy, and it's been a whole new world since. Things started getting much better"
She took a break from chiropractic care and, unfortunately, during a golfing event she reaggravated some injuries and experienced bulging discs.
"I was in so much pain. I could hardly move. Dr. Jeremy set me up on decompression. He's one of the few chiropractors that are able to do this particular service. And during this treatment, I was blown away from the results."

"Working with the Energize Chiropractic team has been amazing. They're like family... I've been coming for almost 12 years now. So I haven't had to search for any other chiropractor, and I'm going to stick with Dr. Jeremy, forever and ever and their whole team here!"
Your journey and recovery is so inspiring, Diana, thank you for sharing it and thank for being a part of our family!
Erica's Success Story With Energize Chiropractic and Wellness!
Before coming to Energize Chiropractic and Wellness, Erica dealing with some serious migraines and was experiencing pain in her shoulders and neck.
"So I did everything that I possibly could think of before coming to chiropractic. I was introduced to Energize at the car show in Kirkland, and that's when I got more intrigued about trying to get started with chiropractic care and seeing if that would start to eliminate some of my migraines and pain that I had."

"I think with their help, I recovered from that 10 times faster than I probably would if I was just seeing a doctor doing physical therapy or doing my own things and just letting myself recover."
She started to only need to come in once a week and was experiencing relief.
"Yeah, right away, I saw relief in the migraines and more so first in the shoulder pain, and then I got the relief from the migraines...chiropractic care is one of the many things that I think keep my headaches very minimal per month."

"I would say that it's very much like dealing with your family. You walk in, you're greeted by name almost by every employee, which is just amazing that they know you so well, but also they're just very helpful!"
Thank you for your dedication to your health and wellness, it is incredible to see how far you have come. We are lucky to have you at Energize, Erica!
Frank's Success Story With Energize Chiropractic and Wellness!
Frank has had an AMAZING journey with chiropractic care and he sat down with us to share a little about he's been able to get back to doing the activities he enjoys!
Frank has been part of the Energize Tribe for about 20 months now and he visited us to help him with his back pain.
"I ski, race, run, bike, lots of stuff. I'm super active. And, it was really bothering me and I'd seen doctors that told me I needed to have surgery... I wanted a second opinion and not have to have surgery and I came in here [to] use the machine and it's kept me going."

"I came in to see Dr. Jeremy cause my friends had recommended me to see him. He has a machine in here that I use for my lower back for decompression which has been a lifesaver."

"My legs used to fall asleep multiple times a day. and it hasn't fallen asleep in months!"

"So I'm in here now probably two or three times a month and it's been great to be consistent... Working with Dr. Jeremy is awesome. Dr. Michelle as well...The front desk is awesome, they have always helped out and are super flexible... I know Dr. Jeremy also treats a couple of my friends. I recommended them and they've been having great results with him."
Frank, thank you so much for sharing your story and we are glad that you searched for a natural alternative to surgery and was able to find us. It is truly a pleasure see your progress and dedication to your health!
Jen's Success Story With Energize Chiropractic and Wellness!
Jennifer has had an amazing health journey, and she sat down us to share a little bit about it!
Jennifer stopped coming in for her regular appoinments when she got prengant because she was worried about the process which was only multiplied when the pandemic happened.
"I was reassured before making the decision that everything would be fine, and they can treat me throughout my pregnancy, but I was just extra cautious. Basically I learned after having my baby, that probably wasn't the best idea before my pregnancy."

"I didn't come for nine months. And boy did I feel it after I had my baby. So literally the week after I had my baby, I came back to Energize Chiropractic."

"I've been here twice a week ever since and it's made a huge difference"

"I'm able to do all the things that I regularly do, which is swimming, tennis, walking, cycling, because I come here regularly and I don't get off schedule..."

"I really love coming in and they know me by name. They always greet me... Dr. Michelle and Dr. Jeremy are fabulous. They know my whole story... it's just a very family friendly atmosphere that can help everybody. And someday my daughter I'm sure will come here too!"
We are so greatful to have you back in our office, Jennifer. It is always a pleasure to see come through our doors and we look forward to your conitnued success!
Toni's Success Story With Energize Chiropractic and Wellness!
"I had been going to various chiropractors for 40 years and I always had the same issues and ended up in the same place with back pain and neck pain and inability to do the things I wanted to do."

"Finally, a friend suggested Energize, and I thought, I'm going to check it out because this system was a little bit different and it was something new that I'd never tried before. I wanted something that would take care of the issues completely without having to repeatedly go in all the time."

"After the initial x-rays and examination, I was given a course of treatment to come in twice a week, and it gave me faster results. I made sure that I did all the other exercises because they have a lot of continuity and then I could then really clearly see if that treatment was working for me. Now, I just come in one time per week!"

"And I love that part because to me, it's not only what I can feel, it's also about the measurements... so from one x-ray to the next. There are actual measurements that are taken... and I like to look at those from the last one to the next one, because not only can I tell with the way I feel, but I can actually see it on the x-ray in a measurement that is visible for me to look at!"

"Dr. Jeremy has been excellent and everyone's got a smile on their face all the time, that means a lot to me when I walk in the door."
Zyronious's Chiropractic Success Story!
Zyronious was in a lot of pain when she began her journey with us.
"I was having dexterity, issues, it was difficult for me to walk. It was difficult for me to turn my head, even to bend down to tie my shoes."

"When I came in, Dr. Jeremy, gave me x-rays and it showed that I had a curve in my back and I have scoliosis."
From there, Zyronious came to see us 3 times a week, then 2, and now only comes in for an adjustment every 2 weeks!
We also gave her a lift in one of her shoes to balance the distribution on her spine. She says,
"The results have been wonderful. I feel like a new person. I can now go out and walk like I want to, I'm relaxed when I'm driving, I don't feel the stress when I'm at a traffic light, I'm sleeping much better. It's wonderful! I recommend Energize Chiropractic to everyone!"
How Chiropractic Care Helped With Recovery After Two Accidents!
Like most, Jason ignored his back pain and passed it off as soreness from physical activity and working out. He decided to visit us and realized that wasn't the case.
"I've always had like lower back issues, so I just chalked it up to like a hobby. I'd lift and body build, so, I just chalked it up to like muscle soreness or not recovering properly, not feeding my body properly and that was definitely wrong."
When I first came to Energize Chiropractic, I had just gotten done with a car accident and we did x-rays and there was like a few things that were wrong... After the first month, like I started feeling like major differences, then we started going three times, two times every month and, the progress just got better and better."
Jason experienced a bit of a setback with a second accident, so he came into our office for some more treatment and experienced similar results!
"Every time I walked through the doors, they greet me and I feel respected here, it's a great feeling to know that they're here for your health, and to help you get better... I think that's great because there's a lot of other chiropractors that just, I wouldn't say, don't want to help you as much as them, but don't have the same environment as they do here!"
"I have forgotten how bad it was for me at the beginning of this year. I was a shell of who I am now and I didn't know where to look for help with my work injury.
I am now close to being finished with my care for that injury and I am better than before. I can't believe I am ok without being adjusted 3 times a week! The team here works on long-term strength, flexibility, and healing!"
- Karamia D.
---
"I believe that the biggest difference is the various ways to restore "Arc of Life" and the constant reminder of posture and going towards optimal health!"
- Robert R.
---
"Went in with chronic neck pain from regularly working on computers. The Doctors did a great job of educating me about the condition and how the treatment works. Thanks to the regular adjustments, the pain has reduced completely which was very timely since I have an infant now to carry around for long stretches. All the staff are very friendly and have been very helpful in accommodating any requests I have had. Highly recommend to anyone looking for chiropractic care!"
- Romit B.
---
"The team of doctors and staff at Energize Chiropractic are the absolute best! I'm so thankful for all they do to maintain my health and wellness!"
- Craig N.
---
"Dr. Leah really saved me from my neck and back pain. She knows what she is doing and % cares for ALL her patients. If money is an issue, don't hesitate to reach out to her staff. They want to free you from your pain. God bless them!! I am forever grateful."
- Leah E.
---
"Energize is great! I had horrible posture due to many years of student life. They were able to repair years of poor posture, alleviating significant pain and discomfort. Also, the staff is great; Ashley is very thoughtful and attentive which helps make each visit a pleasurable experience."
- Rebecca M.
---
"I first came to Energize Chiropractic + Wellness after I had hit a roadblock with Western Medicine. I had extremely tight hamstrings and a constant pain in my upper trap. Medical doctors told me I had nothing wrong with my body and they could not help. I came to Energize and slowly but surely my mobility and pain have been improving drastically. I am now able to enjoy life without pain and do the activities I love."
- Jordan C.
---
"I had very limited neck movement. After starting my treatment here, I immediately felt relief and significant improvement in the motion range of my neck. There is some improvement in the pain, but my work schedule and posture bring it back."
- Amit Y.
---
"The team here is so great! I've been here since January from an accident I had. I used to workout every day and couldn't do it for about 2 months. I'm able to get back to doing martial arts. I still need some work to do since I'm doing a lot of twisting of the neck and back in class. The care here helps me know what I need to do next. The doctors are wonderful, they know me by name and as well as the front desk team. The massage team is wonderful too! They know what they are doing. I highly recommend the team!"
- Andrew G.
---
"I do not know how to explain when I first stepped into Energize. Life was different before Chiropractic. All I know is that it changed a lot of my health. I feel better and better! Thank you to all the staff and doctors taking care of me! You all are an inspiration to me!"
- Randolph G.
---
"Great facility! I had immediate results!"
- Heather J.
---
"The experience has been great, everybody has been so kind, helpful and professional. I have been having a low back pain for years ( plus bad posture) and is amazing how in a couple weeks how I improved!"
- Nestor T.
---
"As a football player, I experienced back and neck pain off the field. The doctors helped me focus on those certain points to take that pain away. Took about 12 weeks, but I can now sleep better! I will definitely recommend to others!"
- Brendon M.
---
"Dr. Michelle understands my issues and has helped me understand how the issues I have with my spine effect my body holistically."
- Aya S.
---
"Staff are friendly and the chiropractors themselves are amazing!"
- Kirsten V.
---
"I had a shoulder injury with severe pain! I thought I'd need surgery. But thanks to chiropractic, my shoulder is totally functional again!"
- Delaney D.
---
"My posture was BAD! I had a crooked back and neck pain After treatments, I am more upright and breathing better!"
- Emir G.
---
I no longer have the lower back pain unless I'm standing poorly. I am able to stand straighter more easily.
- Beth R.
---
My Energy Is Up & My Pain Is Down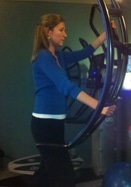 "I was in a car accident in January that caused my low back, neck and shoulder to be in constant pain. Since coming to Energize Chiropractic and Wellness, my symptoms and pain have greatly improved. Between regular adjustments, decompression therapy and Spine Force treatments, I have my life back. My energy is up and my pain is down. Thank you so much to everyone at Energize Chiropractic and Wellness! You have all been amazing! I am a patient for life!"
– Monica W.
---
Chiropractic Care Helps Your Body Function As It Was Meant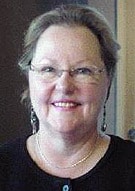 "My success story began in September 2007. Some of my co-workers began telling me 'it looks like you are losing weight'. I told them it was probably the outfit. I tried for over a year to lose weight unsuccessfully. I attended Curves three to four times a week for one year. I lost four pounds and 11 inches the first month, but nothing after that.
I even started walking 5 miles a day six times a week and was eating a low carbohydrate diet. I did not lose an ounce. I tried Weight Watchers and lost four pounds the first week, but nothing after that, even with adjusting my 'points' up and down.
Since my co-workers continued saying I look like I lost weight, I finally stepped on the scale and found I lost 7 pounds. This occurred after six months of chiropractic care. As of December 2007, I have dropped 13 pounds. Chiropractic adjustments have been the only NEW thing that I have been doing, along with the traction in the office and at home…I feel like my body is no longer fighting me."
- Vicki S.
---
Able To Enjoy Life With Chiropractic Care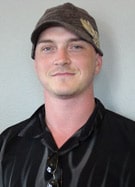 "Since I started care at Energize Chiropractic and Wellness, I have been able to sleep all night and wake up feeling well rested. I work with out constant pain in my back and I feel healthier. I am able to play harder and longer at my favorite activities. The experience has been all around enjoyable."
- Les H.
---
Chiropractic Care Keeps Your Body In Sync & Helps With Golf Game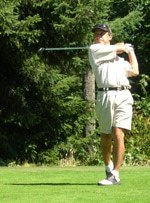 "Golf is all about timing and rotation. Generally without chiropractic it requires a 30-40 minute warm-up process before teeing off for a good round. What I have noticed, is that if I go to my chiropractic appointment that day, my warm-up time is reduced to 10-15 minutes and on occasions none! Because the muscles and nerves are in sync and are functioning at 100%. I've also noticed that the days I have a chiropractic treatment before my round, I hit the ball longer than usual. I no longer feel tired or exhausted after my 18 holes. From 2005-2007 my handicap has dropped 8 strokes! The only variable is chiropractic care on a regular basis. Because of the success and improvement in my game I have also won 5 out of the last 10 tournaments. Thank you very much Energize Chiropractic and Wellness for not only improving my golf game, but also improving my quality of life."
- Cy G.
---
Received Chiropractic Care Through Entire Pregnancy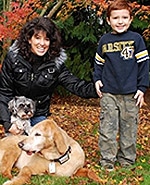 "I would like to express my sincere thanks for all the wonderful care Energize Chiropractic and Wellness provided me during my recent pregnancy. I am 100% convinced that the reason I had such a 'perfect' pregnancy experience was mainly due to my chiropractic care. I was always comfortable and able to sleep throughout the entire night. I had no back aches and never felt that so often complained about 'stuffed" feeling during my 9 months. I don't know many mothers that could say the same – unless of course they were under chiropractic care throughout their pregnancies! The care and education throughout my pregnancy was critical and much appreciated. The office truly is filled with 'miracle workers'!"
- Lori D.
---
Relief After Auto Accident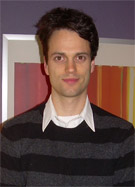 "After being in a hit and run car accident I saw a couple chiropractors. One even said after two adjustments I was fine. After being referred to Energize Chiropractic and Wellness I immediately noticed relief from my back and neck pain. After a month I am feeling 95% pain relief from my car accident."
- Samuel M.
---
Arm and Shoulder Pain Helped With Chiropractic Care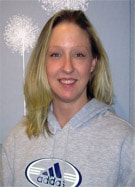 "I came to Energize Chiropractic and Wellness care for severe arm and shoulder pain that I was certain wouldn't go away unless they removed my arm!! Within three weeks, Dr. Mark and Dr. Jeremy have adjusted me to a point of no pain and I feel incredible! Though my treatment is not over, I am confident that with their continued support and care I will be back in top shape in no time flat! Thank you Dr. Mark and Dr. Jeremy! You are wonderful!"
- Connie S.
Very Knowledgeable
"Everyone there is very knowledgeable and easy to work with. I had a hiccup with my new insurance and they worked with me until my work fixed the insurance. I've been to other chiropractors in the past but they don't stack up to the team at Energize."
- Eric B.
---
Wonderful Team
"You have a wonderful team of people. Very inviting, caring, informative. Everyone truly looks like they love being/working there – creates a very positive atmosphere. Thank you to the whole team for a very positive first experience."
- Diane H.
---
Great Visit
"Great visit and excellent staff. I am very impressed and have committed myself to fixing my neck problem with the help of the entire staff at Energize Chiropractic and Wellness. Let's do this! On a side note, you guys had some awesome Halloween costumes you were rocking at the front desk."
- Rick N.
---
Efficient and Thorough
"I was very impressed by the overall professionalism, efficiency, and thoroughness of the staff members that assisted me during my visit(s). The massage I received was excellent, and the chiropractors that evaluated me showed a great deal of interest in discovering my problems, as well as coming up with a comprehensive plan to treat them.
Overall I was very impressed, and felt as if I was in extremely capable hands with the staff at this location, and am looking forward to receiving further care from them in the future!"
– Michael A.
---
Already Tremendous Difference
"The friendliest staff! I love how Doctor Jeremy always explains exactly what he's doing and is genuinely concerned with his patient's well-being. I was extremely nervous about going to a chiropractor, but after only a couple of weeks I can already tell a tremendous difference! So glad I came here!"
– Deborah G.
---
"Marina, the Massage Practitioner, has knowledge in neck/scalp treatment, trigger point & aromatherapy."
- B.D.
---
"Our office really enjoyed having the Pamper Employee Program come to our office. Each employee received their massage and some helpful care tips afterwards. The Pamper Employee Program was very professional and made us feel comfortable and welcome."
- Caliber Home Loans
---
"Jay, the Massage Practitioner, is great at what he does."
- C.S.
*Special Service Appointments

---
Monday
8:00am - 6:30pm
*12:00pm - 2:00pm | Massage Only

---
Tuesday
1:00pm - 6:00pm
---
Wednesday
8:00am - 6:30pm
*12:00pm - 2:00pm | Massage Only

---
Thursday
8:00am - 6:30pm
*12:00pm - 2:00pm | Massage Only

---
Friday
8:30am - 12:30pm
---
Saturday & Sunday
Closed
Energize Chiropractic and Wellness
13325 100th Avenue NE Suite D
Kirkland, WA 98034
Phone: (425) 814-9644
Fax: (425) 814-7395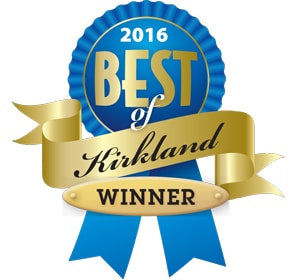 ---
2014 Best of Western Washington Award