End Nagging Sports Injuries & Get Back In The Game!
Tuesday, June 25th, 2019 at 6pm - 7pm
Have you been missing workouts because of a nagging injury?
You know - that shoulder cuff problem, your bad knee or painful elbow issue?
Too many athletes and weekend warriors get side-lined because of chronic sports injuries.
Is this you right now?
Are you skipping workouts? Missing games? Thinking about quitting…all because of a pesky problem that just won't seem to go away not matter what you do?
Don't quit yet! Let us help you get to the bottom of it.
Join us for this month's Body's Signals Workshop on Recovery "End Nagging Sports Injuries Now!"
Don't start thinking that you're just getting old.
Do not throw in the towel.
Stop "working around your problem"…
And stop IGNORING it. (You know that when you ignore problems they just get worse, right?)
Let's do something about it.
Let's get you back in the gym, back on the field, back on the track - back in shape for the summer.
You've got time now to correct this problem - RECOVER - and get in summer shape.
We'll see you at this month's Body Signals Workshop!
Monday
8:00am - 1:00pm
2:00pm - 6:30pm
---
Tuesday
9:00am - 6:30pm
---
Wednesday
8:00am - 1:00pm
2:00pm - 6:30pm
---
Thursday
8:00am - 1:00pm
2:00pm - 6:30pm
---
Friday
Closed
---
Saturday
Closed
Energize Chiropractic and Wellness
13325 100th Avenue NE Suite D
Kirkland, WA 98034
Phone: (425) 814-9644
Fax: (425) 814-7395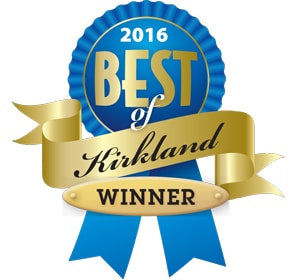 ---
2014 Best of Western Washington Award