Heart Health Workshop
Tuesday, February 25th, 2019 at 6:00pm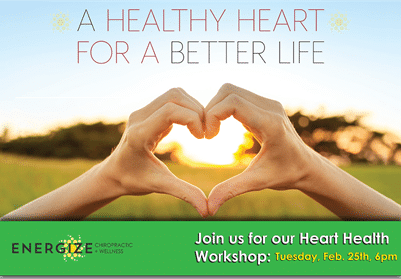 Did you know..
Heart Disease is the leading cause of death in America today!
Yikes!
Daily stresses, Nicotine, Caffeine, Toxins, High blood pressure and many more factors play a large part in your heart health.
Don't allow your heart to fall into this statistic..
We will be hosting our Heart Health Workshop presented by our very own Dr. Jeremy Meadows!
Dr. Jeremy will be sharing the latest insight and knowledge into how we can improve our daily activities and habits to ensure our hearts will be pumping us into our centuries!
RSVP at the link below to save your spot!
Remember… Most all of our patients owe the first step of their health journey to the friend, family, or colleague that referred them. Pay it forward… And encourage someone to take the first step towards better health!
Text or call us for our 'Share The Love' referral Gift of Health card! And you'll be entered in to win our gift basket!
Enter by Thursday, February 27th!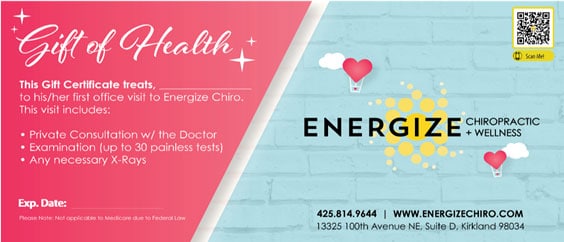 Share the Love Gift of Health - ($375 Value!)
Private health history w/Doctor
Examination including up to 30 painless tests
Any necessary digital X-Rays
Monday
8:00am - 1:00pm
2:00pm - 6:30pm
---
Tuesday
9:00am - 6:30pm
---
Wednesday
8:00am - 1:00pm
2:00pm - 6:30pm
---
Thursday
8:00am - 1:00pm
2:00pm - 6:30pm
---
Friday
Closed
---
Saturday
Closed
Energize Chiropractic and Wellness
13325 100th Avenue NE Suite D
Kirkland, WA 98034
Phone: (425) 814-9644
Fax: (425) 814-7395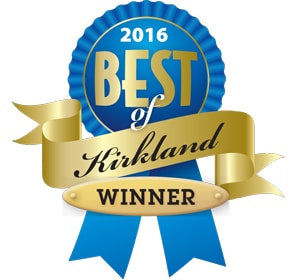 ---
2014 Best of Western Washington Award