Our Technology in Kirkland

Energize Chiropractic and Wellness is set apart by our state of the art technology and equipment. We are the only chiropractic practice in the Kirkland area to offer all of the most high tech chiropractic equipment. When combined with the excellent care of our experienced doctors, these machines have the capability to help you heal quicker and more thoroughly than you ever thought possible.
---
Digital X-ray Machine
We offer X-rays on site. Our Digital X-ray Machine allows us to get an static image of the area of concern in your body.
Digital Motion X-ray Machine
This machine offers more than just a static image X-ray. It's a video recording X-ray that allows us to see your bones in motion, ligaments and muscles. We've been able to diagnose whiplash using this machine.
SpineForce®
We use this machine for patients that have disc herniations or have suffered from a car accident. The machine works to strengthen their core muscles.
Ready to get started? Give us a call to make your appointment today.
Monday
8:00am - 1:00pm
2:00pm - 6:30pm
---
Tuesday
9:00am - 6:30pm
---
Wednesday
8:00am - 1:00pm
2:00pm - 6:30pm
---
Thursday
8:00am - 1:00pm
2:00pm - 6:30pm
---
Friday
Closed
---
Saturday
Closed
Energize Chiropractic and Wellness
13325 100th Avenue NE Suite D
Kirkland, WA 98034
Phone: (425) 814-9644
Fax: (425) 814-7395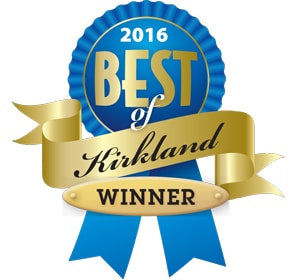 ---
2014 Best of Western Washington Award