Lifestyle Choices for Good Bone Health
Lifestyle Choices for Good Bone Health

Your skeleton is, literally, the system that supports the rest of your body. Without good bone health, you can't expect to live a long, active life, and if you don't make good choices to help your bones now, you're likely to face mobility problems down the road.
Maintain a Healthy Diet
The foundation of good bone health, as well as the health of the rest of your body, is a healthy, well-balanced diet. A diet rich in fruits, vegetables, and whole grains gives your body the resources it needs to build and repair tissues, including bone tissues.
Bones also benefit from some specialized nutrients. Be sure that you're taking in the recommended amount of calcium in your daily diet, and also make sure that you get enough vitamin D.
It's also important that you avoid being under-nourished. Following an extremely low-calorie diet in order to lose weight can be especially hard on your bones.
Avoid Bone-Defeating Habits
Smoking is bad for most of your body, but it's very bad for bones. Among other things, it interferes with the function of estrogen in your body, and that can lead to bone loss. To keep your bones strong, don't smoke, and try to avoid as much second-hand smoke as you can.
Excessive alcohol consumption can also contribute to bone loss. More than two drinks a day is detrimental to bone health.
Get Plenty of Exercise
Your bones get stronger when you use them, so participate in regular weight-bearing exercises such as walking, running, aerobics, tennis, yoga, or dancing. Strength-training exercises also help your bones by building muscle that supports and protects them.
Want more information about how you can keep your bones strong and prevent fractures? Contact us today at Energize Chiropractic and Wellness to receive chiropractic care and learn about bone health from our professional staff.
Monday
8:00am - 1:00pm
2:00pm - 6:30pm
---
Tuesday
9:00am - 6:30pm
---
Wednesday
8:00am - 1:00pm
2:00pm - 6:30pm
---
Thursday
8:00am - 1:00pm
2:00pm - 6:30pm
---
Friday
Closed
---
Saturday
Closed
Energize Chiropractic and Wellness
13325 100th Avenue NE Suite D
Kirkland, WA 98034
Phone: (425) 814-9644
Fax: (425) 814-7395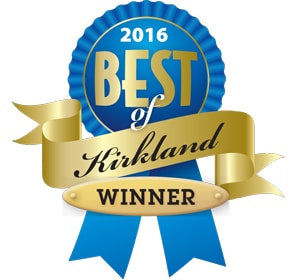 ---
2014 Best of Western Washington Award