Life's Journey To Healthy Weight | By Dr. Michelle Irwin
Life's Journey To Healthy Weight

By Dr. Michelle Irwin
Being at a healthy weight is a journey and it can go off path easily. With temptations of holidays, changes in weather leading to different foods being available, and most of all injury.
When we get injured, it can really set us back on our healthy weight journey. The pain alone will lead us to change what we do but also the inflammation that is needed for healing can lead us down a path of bloating, gut issues, and not eating well. But when we are injured, it is all the more important to focus on what we are eating, what we are thinking, and making the right decisions for recovery.
Along with proper nutrition to help the healing process, making sure that we are getting adjusted is necessary to help avoid compensation patterns from leading to more injury. Taking time to listen to our body and give it the rest it needs but also knowing how much to push it will lead to a stronger body in the long run.
If you have had an injury and you are frustrated with your weight due to that, get checked out with Chiropractic to help your whole body work better. With proper alignment and motion restored into the joints, your nervous system will work better. Speaking of joints working better, our Joint Restore is a must for all of the doctors in the office because it helps to keep the joints lubricated properly and helps protect against wear and tear and in the long run future injury. If you are wondering if it is right for you don't hesitate to ask us next time you are in the office.
Don't let the detours in your health journey keep you from making it to your healthy destination.
Chiropractic care focuses on healing the body naturally, holistically, and without the use of medication from the inside out. If you need help getting out of pain,

 

schedule an appointment today!
*Special Service Appointments

---
Monday
9:00am - 11:30am
*12:00pm - 2:00pm | By Appointment Only
3:00pm - 6:00pm
---
Tuesday
3:00pm - 5:30pm
---
Wednesday
9:00am - 11:30am
*12:00pm - 2:00pm | By Appointment Only
3:00pm - 6:00pm
---
Thursday
9:00am - 11:30am
*12:00pm - 2:00pm | By Appointment Only
3:00pm - 6:00pm
---
Friday
9:00am - 11:30am
---
Saturday & Sunday
Closed
Energize Chiropractic and Wellness
13325 100th Avenue NE Suite D
Kirkland, WA 98034
Phone: (425) 814-9644
Fax: (425) 814-7395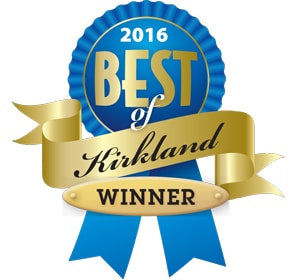 ---
2014 Best of Western Washington Award