How to Meditate on the GO
How to Meditate on the GO!

By: Dr. Michelle Irwin!
Last week we went over breathing exercises to do when you can't get into a deep state of meditation.
This week let's talk about some ways to meditate!
Now I know what you are thinking, "I don't have time to stop what I'm doing to do breathing exercises, how am I supposed to meditate?"
Well, there are many ways to meditate without having to spend hours doing it.
Some of my favorite ways to meditate when I am short on time is having a guided meditation on my phone. I have used YouTube as well as apps you can download from your app store.
I like always having something with me that will help me slow down my breathing and calm my heart with music and a visualization I can focus on for anywhere from 3 minutes to about an hour when I really need it.
If you don't like having someone walk you though a visualization, you can have meditation or calming music playing and just clear your mind allowing thoughts to come and go without focusing on any one specifically.
This is your time to rest, not try to find solutions to problems or complete other tasks. Meditation is your task at the moment, don't think of it as doing nothing but rather taking time to recharge in order to have the power, focus, and energy to fuel the rest of your day.
All too often, we see taking time for ourselves as frivolous, so we don't do it. This causes us to deplete our energy and leads to mistakes, arguments, misunderstandings, and disengagement from those we are looking to be there for.
Please, take the time to care for yourself now and forever in order to be fully present for those you love and who love you.
Have a very happy holiday season and let us know what techniques you are using to avoid the Red Zone!
Monday
8:00am - 1:00pm
2:00pm - 6:30pm
---
Tuesday
9:00am - 6:30pm
---
Wednesday
8:00am - 1:00pm
2:00pm - 6:30pm
---
Thursday
8:00am - 1:00pm
2:00pm - 6:30pm
---
Friday
Closed
---
Saturday
Closed
Energize Chiropractic and Wellness
13325 100th Avenue NE Suite D
Kirkland, WA 98034
Phone: (425) 814-9644
Fax: (425) 814-7395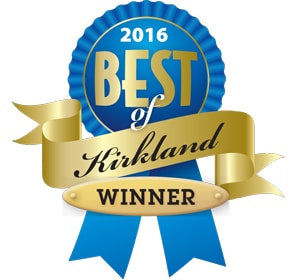 ---
2014 Best of Western Washington Award