Feet need LOVE too! | By Dr. Leah Meadows

Get Ready to Conquer the Trails with Our Custom-Made Orthotics!
Hey there, amazing patients of Energize Chiropractic & Wellness!
We've got some seriously exciting news to share with you today. Brace yourselves for the arrival of our brand-spankin'-new custom-made foot orthotics!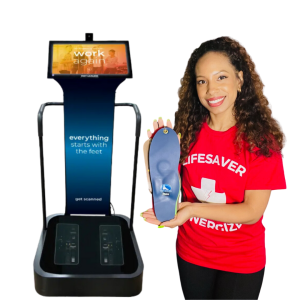 Yes we have been providing custom made orthotics for 20 years... and now we have another choice with some pretty cool technology!
So, "What's the big deal about orthotics?" Well, tribe, let us tell you – these little wonders are going to take your performance to a whole new level, whether you're hiking, playing soccer, running, walking, or even acing those 5Ks!
You won't believe the difference it'll make! If you are a pronator, flat footed, have a leg length difference (we see this on your X rays), continue to sprain your ankle… or are on your feet A LOT…orthotics are KEY!
Picture this: You're hitting the trails, breathing in the fresh air, feeling the burn in your legs, and your feet... oh, your poor feet. But wait, with our custom-made orthotics, your feet will be supported like never before! Say goodbye to those pesky blisters and uncomfortable pressure points. It's time to say hello to enhanced comfort and improved performance on any terrain. Who's ready to conquer that mountain now?
Calling all soccer stars! With our orthotics, you'll experience the ultimate stability on the field. No more slipping and sliding when you make that epic kick. Get ready to score those winning goals and leave your opponents in awe!
Attention all runners and walkers! Say goodbye to foot fatigue and hello to a smooth and pain-free stride. Our custom-made orthotics will give you the cushioning and support you need to reach your personal bests. Whether it's a brisk morning jog or a leisurely stroll, you'll be breezing through it like a pro.
Get ready to unleash the power within your feet and become the champion you were meant to be. We can't wait to see you rocking those trails, fields, and tracks with confidence.
Keep moving and stay amazing!
By: Dr. Leah Meadows + the Energize Team!
Chiropractic care focuses on healing the body naturally, holistically, and without the use of medication from the inside out. If you need help getting out of pain,

 

schedule an appointment today!
*Special Service Appointments

---
Monday
8:00am - 6:30pm
*12:00pm - 2:00pm | Massage Only

---
Tuesday
1:00pm - 6:00pm
---
Wednesday
8:00am - 6:30pm
*12:00pm - 2:00pm | Massage Only

---
Thursday
8:00am - 6:30pm
*12:00pm - 2:00pm | Massage Only

---
Friday
8:30am - 12:30pm
---
Saturday & Sunday
Closed
Energize Chiropractic and Wellness
13325 100th Avenue NE Suite D
Kirkland, WA 98034
Phone: (425) 814-9644
Fax: (425) 814-7395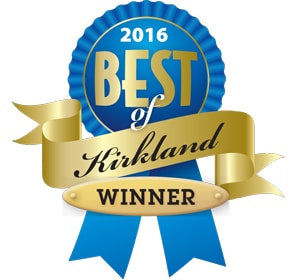 ---
2014 Best of Western Washington Award