Ever Feel Like Goldilocks? By Dr. Michelle Irwin
Ever Feel Like Goldilocks?

By Dr. Michelle Irwin
Sleep is when we repair our bodies the best and it helps with our mood and sanity. When we aren't getting the sleep we need, our bodies start to shut down vital processes and we break down, physically and emotionally. But the problem sometimes is the bed we are sleeping in, much like Goldilocks, we always seem to find the one that is too hard or too soft to sleep properly. We need a bed that is just right. So, what does feel like? It is different for everybody and that is why as couples we find it difficult to find the bed that is right for 2. One thing though holds true for all of us, we all need support.
Support is essential to a good night's sleep, if your bed is too soft you sink in, and it is like being in a hammock with no support, and the curves in your body are removed or exaggerated causing pain and discomfort. Too much support and it is like sleeping on hardwood floors and the curvy parts of your body feel like they have been bruised. A bed that gives you support but allows you to sink in enough to take the pressure off your curves is best. The best beds we have found have dual materials that allow for just this combination, soft support. A pillow top that can be removed over a firmer supportive mattress will allow for more control of the comfort level we all are looking for. There are plenty of mattresses out there to choose from and the best way to know where to start is to try them out.
Something to be aware of is that there are some issues with the chemical release with new beds so finding a bed that has high-quality materials is important. Also, because these beds are better quality materials, they actually have longer warranties as well. That being said, they do have a higher price point but the fact that we spend 1/3rd of our life sleeping is worth the investment.
Chiropractic care focuses on healing the body naturally, holistically, and without the use of medication from the inside out. If you need help getting out of pain,

 

schedule an appointment today!
*Special Service Appointments

---
Monday
9:00am - 11:30am
*12:00pm - 2:00pm | By Appointment Only
3:00pm - 6:00pm
---
Tuesday
3:00pm - 5:30pm
---
Wednesday
9:00am - 11:30am
*12:00pm - 2:00pm | By Appointment Only
3:00pm - 6:00pm
---
Thursday
9:00am - 11:30am
*12:00pm - 2:00pm | By Appointment Only
3:00pm - 6:00pm
---
Friday
9:00am - 11:30am
---
Saturday & Sunday
Closed
Energize Chiropractic and Wellness
13325 100th Avenue NE Suite D
Kirkland, WA 98034
Phone: (425) 814-9644
Fax: (425) 814-7395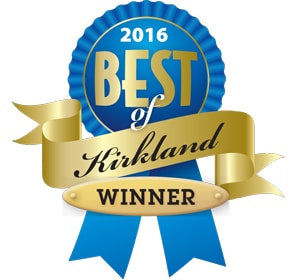 ---
2014 Best of Western Washington Award