Shockwave Therapy in Kirkland WA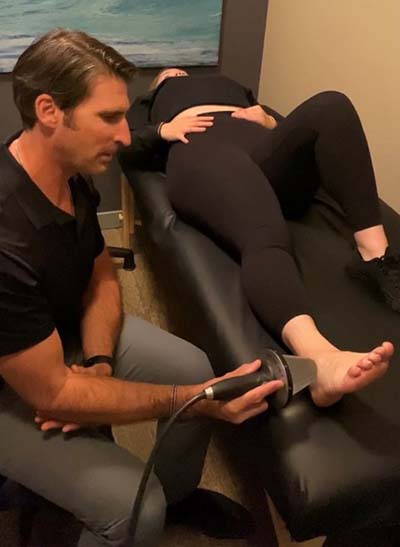 Tired of treating symptoms of pain in Kirkland and irritation without any real results?
General treatments can lack in providing focused care to specific areas of the body that may be difficult to properly adjust or reach manually.
As an effective solution, our state-of-the-art Shockwave technology provides a unique and precise stimulus that reaches deep inside the body to help alleviate aches and pains from acute and chronic pain in muscles, tendons and joints.
Whether you are experiencing new issues or dealing with old ones, our Shockwave Therapy technology may be right for you.
---
About ShockWave Technology in Kirkland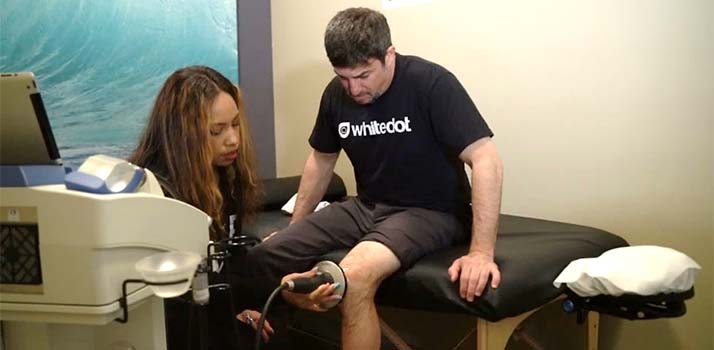 This non-surgical, non-injectable technology employs a focused approach to each affected area of the body and utilizes acoustic pressure waves to precisely target trigger points, reach any necessary tendons, break apart painful adhesions, promote biochemical growth, and help with stem cell production.
The acoustic pressure waves are mechanical waves that result from the back-and-forth vibration through which the sound waves are moving. It provides a pulse with that only takes a few nanoseconds to rise before reaching a period of negative pressure, after which pressure returns to normal again.
Additionally, this technology utilizes two different applicator sources depending on the necessity of the treatment. The Focused Therapy Source is able to pinpoint and provide focused treatment to specific areas of the body while the Linear Therapy Source can be used to treat larger areas.
---
Cost Effective Treatment
Typical methods for stem cell treatments, such as injection or cortisone shots, can be costly and range in the thousands of dollars for just one visit. With Shockwave Therapy, the treatment flexibility can be easier on the wallet with options ranging between 3-5 sessions. Each session can last anywhere between 10-20 minutes with many patients noticing improvements after just the first treatment.
---
Conditions Treated
Joint pain
Soft tissue injuries
Shoulder pain
Golfers Elbow
Tennis Elbow
Plantar Fasciitis
Tendonitis
Jumpers Knee
Achilles tendonopathy
Frozen Shoulder
Carpal Tunnel
Sciatica
---
Call or Text our team at Energize Chiropractic and Wellness if you have questions about ShockWave Therapy and see if is right for you in Kirkland or schedule an appointment today!
*Special Service Appointments

---
Monday
8:00am - 6:30pm
*12:00pm - 2:00pm | Massage Only

---
Tuesday
1:00pm - 6:00pm
---
Wednesday
8:00am - 6:30pm
*12:00pm - 2:00pm | Massage Only

---
Thursday
8:00am - 6:30pm
*12:00pm - 2:00pm | Massage Only

---
Friday
8:30am - 12:30pm
---
Saturday & Sunday
Closed
Energize Chiropractic and Wellness
13325 100th Avenue NE Suite D
Kirkland, WA 98034
Phone: (425) 814-9644
Fax: (425) 814-7395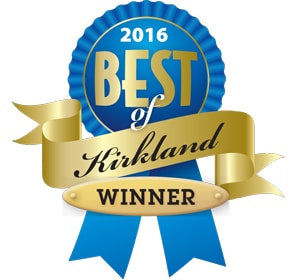 ---
2014 Best of Western Washington Award