Improving Your Immune System by Making Good Choices
Improving Your Immune System by Making Good Choices

Your immune system is given the essential job of protecting your body from threats, both external and internal. Without a strong, well-functioning immune system, you're at risk of succumbing to infections and diseases, and your body will have a harder time recovering from injuries.
By making good lifestyle choices, you can boost your immune system and give it a much better chance at winning the battles it has to fight every day.
Diet Is Essential for Immune Health
In order to work at its peak efficiency, your immune system needs resources to draw upon, and you can provide those resources by eating a healthy, well-balanced diet. The ideal diet for immune health is high in fruits, vegetables and whole grains and low in saturated fats.
Get Lots of Rest and Exercise
Your immune system also functions at its best when it's able to efficiency draw on the energy generated by your metabolism. Getting plenty of exercise keeps your metabolic processes running smoothly so that they can fuel your body's repair functions. Getting lots of rest, especially when your body is trying to fight off an infectious invader, will also allow your immune system to devote your energy reserves to fighting infections.
Make Good Lifestyle Decisions
A healthy diet and exercise routine are only part of a lifestyle that will lead to good immune health. You should also avoid habits and patterns that weaken your immune system. Don't smoke, and drink alcohol only in moderation.
Keep your weight in a healthy range, and take steps to control your blood pressure when necessary. Stress is also a contributing factor to immune system weakness, so do what you can to reduce stress in your daily life.
Most important of all, get regular health screenings so you can spot potential problems early and stay on the proper immune-health path. In many cases, spinal manipulation and chiropractic services can give your body's immune system a substantial boost.
Want detailed guidance on how you can make your immune system stronger than ever? Contact our chiropractors in Kirkland and we'll help you to make immune system health a part of your complete wellness program.
Monday
8:00am - 1:00pm
2:00pm - 6:30pm
---
Tuesday
9:00am - 6:30pm
---
Wednesday
8:00am - 1:00pm
2:00pm - 6:30pm
---
Thursday
8:00am - 1:00pm
2:00pm - 6:30pm
---
Friday
Closed
---
Saturday
Closed
Energize Chiropractic and Wellness
13325 100th Avenue NE Suite D
Kirkland, WA 98034
Phone: (425) 814-9644
Fax: (425) 814-7395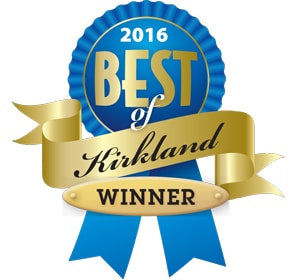 ---
2014 Best of Western Washington Award