Cracking the Posture Code: Hidden Dangers | By Dr. Michelle Irwin
Cracking the Posture Code: Hidden Dangers

By Dr. Michelle Irwin
Posture is a major topic of research, not only in Chiropractic but in all other fields of medicine. This is because as health care professionals we are seeing alarming rates of diseases that typically don't show up until the later stages of life happening in our younger adults and even in some teens.
Posture is about more than looks but that is what brings a lot of people in for their initial check. The hump on the back of your neck starts to show more and when you see this in the mirror or pictures it becomes hard to ignore but there are other symptoms that may have been building up during the process of developing that hump that get blamed on work load or stress, such as constant fatigue or even the tension across the tops of the shoulders or arm pain.
Forward head posture has been linked to everything from headaches, neck pain, and lower back pain to heart disease, breathing issues, and decreased sports performance. Recent studies show that the more your head is forward of your shoulders the slower the impulses take to reach their intended target whether it is in your head or your feet. This is because every signal must pass through the neck to get to the spinal nerve that will take it to the end destination.
Don't ignore the subtle signs your body gives you; it knows what it should be doing and is trying to tell you that it could be better. Simple ways to avoid developing forward head posture are the positions that your technology is utilized. Make sure your computer monitor is at eye level and you are not looking down at the screen, you may need to get an external keyboard or monitor if using a laptop, and when on your phone keep it at eye level, your arms may get tired but that may mean it is time for a break from the phone. Another trick to do is adult tummy time, lay on your stomach to use the technology, this will help you to extend your neck and keep your head on top of your shoulders.
If you try all of this and still have concerns about your posture (which I think most will) get checked out by your Chiropractor. We are THE posture experts and at Energize Chiropractic and Wellness we specialize in the correction of your spinal curves.
We only get 1 spine for our lifetime, so treat it well and keep it strong for your whole life long.
Chiropractic care focuses on healing the body naturally, holistically, and without the use of medication from the inside out. If you need help getting out of pain,

 

schedule an appointment today!
*Special Service Appointments

---
Monday
9:00am - 11:30am
*12:00pm - 2:00pm | By Appointment Only
3:00pm - 6:00pm
---
Tuesday
3:00pm - 5:30pm
---
Wednesday
9:00am - 11:30am
*12:00pm - 2:00pm | By Appointment Only
3:00pm - 6:00pm
---
Thursday
9:00am - 11:30am
*12:00pm - 2:00pm | By Appointment Only
3:00pm - 6:00pm
---
Friday
9:00am - 11:30am
---
Saturday & Sunday
Closed
Energize Chiropractic and Wellness
13325 100th Avenue NE Suite D
Kirkland, WA 98034
Phone: (425) 814-9644
Fax: (425) 814-7395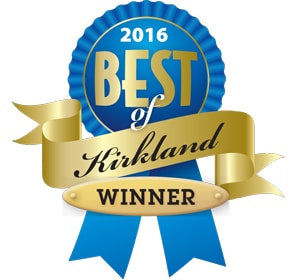 ---
2014 Best of Western Washington Award